Posts Tagged 696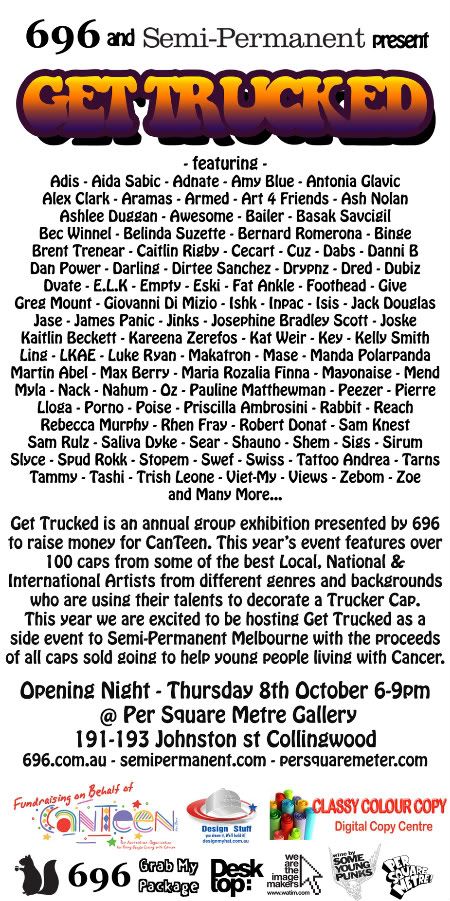 Brought to you by 696, Get Trucked is an annual group exhibition presented by 696 to raise money for Canteen – The Australian Organisation for Young People with Cancer. This year over 200 Artists from different genres and artistic backgrounds have been asked to use there talents to decorate a Trucker cap…
per square metre
191-193 Johnston st collingwood
www.persquaremetre.com
www.696.com.au
opening date
thursday 8 October 2009
Time – 6-9pm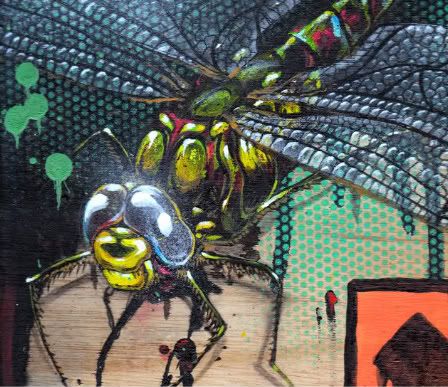 A collection of new works by the talented street artist Scale…Splattered, Squished & Crawling, A Mugs Life is a range of Bugs & Insects of all shapes and forms in his unique style.
Opening Thurs 23rd July 6-9pm
Show runs from 22nd July – 2nd August
696 Sydney Rd, Brunswick
www.696.com.au
Greyscales is a culmination of 10 months work during which over 400 blades have been blunted through the hand cutting of each stencilled piece. The black and white artworks all possess a distinct Melbournian undertone with a strong graffiti influence through the depiction of crowds, streets, lanes, buildings and trains, including collaborations with Aeon, Shem, Dvate and Deam. The result is Kirpy's first solo exhibition.
Greyscales opening night party Friday12 December at 696.
Exhibition runs December 10 – 23
696 – 696 Sydney Rd, Brunswick VIC
Open Wed to Sun 11am – 7pm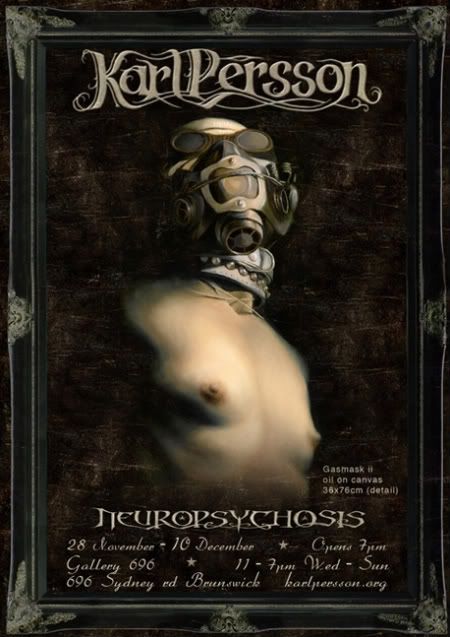 An Exhibtiion of new works from this Amazing Surrealist artist… @ 696.
Show Opens this Friday 28th Nov 7-9pm and runs until 10th Dec.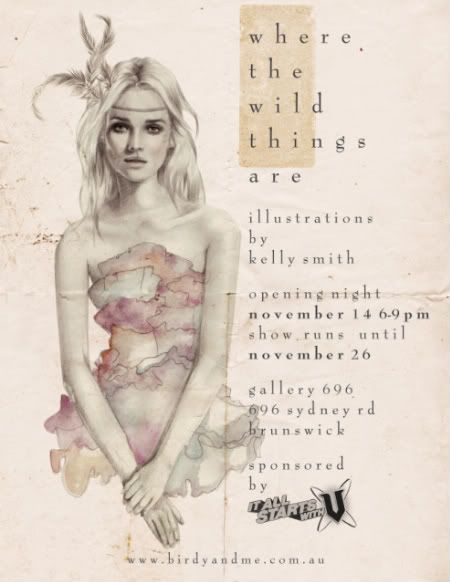 696 are proud to host Kelly Smiths first Solo Exhibition this Friday Night the 14th from 6pm.
Featuring new original works from this talented artist, who has been turning heads with her campaign for General pants co and turning the pages of Vogue with her feature this month.
Come down and have a drink with the artist and see what everyone else already knows… That her work is Breath taking.
696 Sydney Rd, Brunswick 3056
Show runs until Nov 26th.