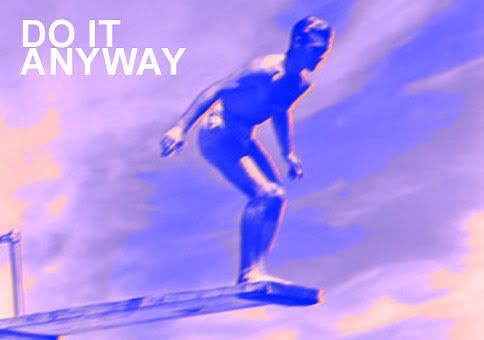 There's an argument that goes like this: if builders were allowed to design buildings, we would get boring standard boxes and if architects designed buildings, we'd get unbuildable follies, but put the two together and you get the perfect combination of problem and solution.
I take the side of the architects. Shoot for the moon and if you fall short you'll still land among the stars, or more practically, design something with creativity in mind and worry about the practical application later and it's exactly this kind of divergent/convergent thinking we've applied at Liveworm Gold Coast with our latest newsletter. 
Frustrated with how standard the student's designs were, I grabbed a large square sheet of paper and started folding. I folded it diagonally a couple of times like a grant origami project, then student designer Lindsay Howard designed a layout to suit the angles and folded shape, then we sent it to the printer to decipher. 
We were then informed that his folding machine only fits 500mm x 500mm paper and ours was 600mm. Solution? Make our sheet smaller. Done. Getting ready to send it to print and the printer realised his machine couldn't do the diagonal folds we needed—problem number two. Solution? We sent it to the Endeavour Foundation and a group of people hand folded them for us, at the same cost as machine folding.
The result has been a great creative outcome, an unexpected collaboration and it cost no more than a stock standard folded brochure. Creativity doesn't always have to cost more. 
An interesting part of this project for me has been the response the newsletter. Previously, we had never received any feedback to our newsletters, good or bad. When you produce ordinary things, no one notices. Since mailing out this newsletter however, we received two unsolicited emails on the same day, one from a 50+ designer (not the target age group) who hated it and emailed us to tell us he threw it in the bin, and then another from a 23 year-old designer who congratulated us for being so creative and that he thought it was wonderful.                                                
If you start with the intention to be creative (divergent) and then become solution focussed (convergent), rather than trying to avoid problems in the first place (safe), you will end up with a more creative outcome (exciting). Unfortunately, you may then have to weather the storm when people are challenged by it, or when opinions are divided (bravery).