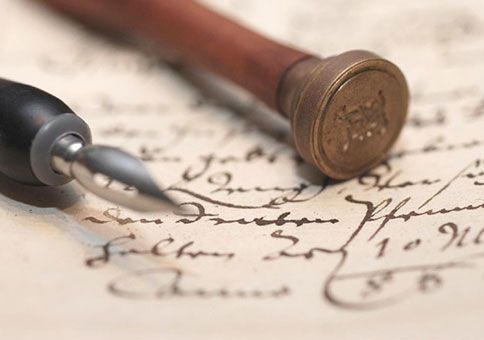 Lexel Papers announced the launch of The Merchant of Paper™ website as an online resource for graphic designers and creatives working in the Australian events and advertising industry to find inspiration in innovative uses of paper, today.
The Merchant himself is a charming character called, Marco, the world's oldest paper merchant. Seemingly, Marco has been crafting with paper and paper enthusiasts since the beginning of time, he narrates the posts on the website, bringing to life the tales of his travels across the world, sharing the delightful legacy of papermaking with the audience on the website which Lexel Papers says will be updated weekly.
"For hundreds of years, I have travelled the world bringing the pleasures of paper to design devotees and paperistas. Call me old fashioned, but I still get a thrill from the velvety textures, the smell of curiosity and the awakened senses when I can get my hands on sought-after stock," he says on the website. With his quaintly descriptive and evocative tone, Marco will weave stories, history and insight to contemporary design jobs created with the Lexel Papers range will be regularly featured on the site.
The Merchant of Paper™ "Inspiration" section on the website will be an evolving gallery showcasing outstanding print graphic design. Readers are encouraged to subscribe to the monthly newsletter which will lovingly post the news and images from the website, freshly milled, into subscribers' inboxes. The discussion will also continue to flourish on The Merchant of Paper's social media.
Lexel Papers are the exclusive Australian and New Zealand importers of Gmund Paper, a German paper house that has produced a vast range of luxury stocks for over 185 years. Sumptuous Gmund cotton stock is the designer's preferred choice for letterpress printing, a craft that has enjoyed a tremendous re-invigoration during the digital age. Artisan printers and designers have turned to this antique printing craft as an expressive art-form that possesses the ability to enchant and stimulate emotion through its beauty and tactility.
Lexel Papers are a family-run wholesale importer, distributor and manufacturer of fine paper products based in Sydney. For over 20 years they have offered committed, loyal service to their customers and supplied a beautiful range of luxurious stocks and envelopes to the Australian and New Zealand creative design and print industry. Their company ethos has always been focused on building relationships and passion for service to creative people and "ideasmiths".
Design Federation has 2 signature paper sample swatch cases (RRP$60) from The Merchant of Paper™ to give away to our readers. All you have to do for the chance to win is tweet a greeting to Marco, The Merchant of Paper @MerchantOfPaper. Winners will be announced on Friday.