In the parallel universe of manga , one young, Australian artist is creating a KAPOW! with her illustrations and leading the groundswell of interest from local creatives in the Japanese-inspired style.  Queenie Chan ditched a career in IT during the dot.com-bust to pursue comic illustration, her debut series The Dreaming was released by US comic publisher TokyoPop and the 30 year old artist hasn't looked back. DF caught up with Queenie to kick off 2011.
Introduce Yourself!
Name:  Queenie Chan
Occupation: Manga/Comic Artist
Location: Sydney
Website: www.queeniechan.com          
Tell us a little bit about your work: 
My story is a little unusual – despite being an artist, I didn't draw much as a child (except for school projects). I only started to draw in university, because I was bored with my Information Systems degree. After I graduated, this hobby turned into a full-time job when I started to draw a 3-book mystery-horror series with L.A.-based publisher TOKYOPOP, called "The Dreaming". It's a very Australian story, inspired by "Picnic at Hanging Rock", and that got me noticed by other publishers. I'm now working for writer Dean Koontz, doing several graphic novel prequels to his "Odd Thomas" series and currently doing the third book. 
Were you formally trained in art?
No. To be honest, back when I was in high school, nobody knew what manga was. 
How did you get into manga and what can you tell people about the "genre"?
I've always read manga as a child growing up in Hong Kong, so I was familiar with it as a story-telling medium. As I grew older and was looking to express myself creatively, it seemed like a natural choice for me to work in. I must also add that manga isn't a "genre", it's a medium – the word just means "comics" in Japan. Comics from Japan have their cultural quirks like comics from anywhere else, but I like the Japanese style because it's very cinematic.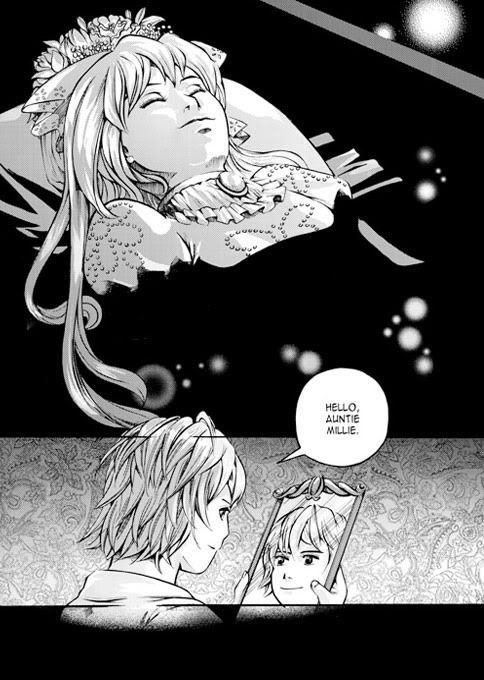 What influences or inspiration do you draw upon?
I try and absorb as much art styles as possible, so my art is constantly evolving, sometimes in terms of quality, other times to suit the subject matter I'm writing about. There has been some artists that have influenced me in a big way, such as the creator of Astro Boy, Tezuka Osamu, and several manga artists such as Eichiro Oda of "One Piece", and Takeshi Obata of "Hikaru no Go". 
How has your work changed and evolved? 
My drawing has gotten better over the years… I really wish I had art training, because that would have made things easier. Since I learned to draw on my own, I had accumulated some bad habits that took a while to undo, but I got there eventually. My writing has also gotten more interesting, and my story-telling more assured. These things come with age, so it's not that big a surprise.
How did you begin collaborating with Dean Koontz? 
I believe it started in 2007, when Del Rey (imprint of Randomhouse) were looking for a manga artist to collaborate with Dean and happened to choose me. I think it was a case of being in the right place at the right time. Dean seemed to like my work, and the first book sold very well, so they decided to do more. 
Can we expect to see more "Odd" books? 
The second book "Odd Is On Our Side" came out in October 2010 (it was a Halloween book) and hit #1 on the New York Times graphic novel list, and I'm currently working on the third book, due out sometime in 2011 or early 2012.
Do you find yourself mangarising people you know or are your characters all purely born out of your imagination?
Ahhh… I always work purely from my imagination. I'm very wary of turning people I know into fictional characters, because it can be thinly-veiled, and it can annoy a lot of people when they recognise themselves. Of course, some people may be flattered by it but I think that there's an equal chance of them being offended, even if the portrayal is considered positive (by me).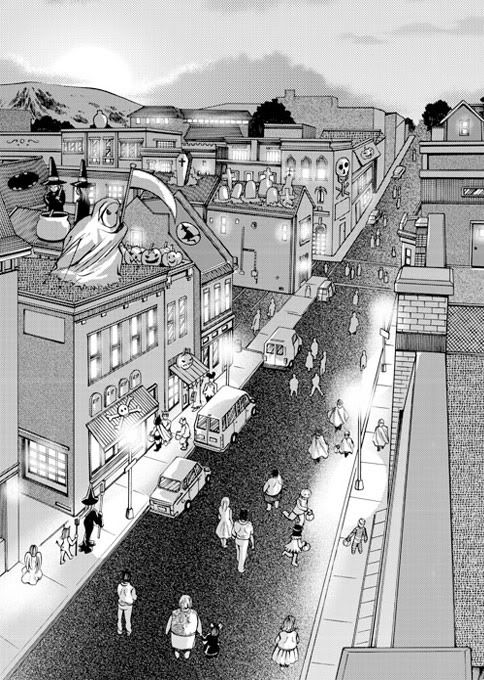 What kind of stories do you like telling with your art?
I like to experiment with many different genres – it's a lot of fun, and a good way to learn. These days I look for original and entertaining stories, and my standards are much higher when I was younger. I find myself working SLIGHTLY more in the horror genre though, probably because I like "Twilight Zone"-type stories.
Is there an Australian manga artist scene? Tell us about it: events, major figures, where we can check these cats out?!
There are many people involved in the manga/anime fandom but it's been a while since I've attended any conventions since I've been so busy. I suggest Animania Festival, Smash! and Supanova for Sydney (and elsewhere), and also Manifest for Melbourne, but there are many more smaller conventions and festivals held around the country. I suggest keeping an eye out and asking people. There's a lot of fans who are into manga/anime but don't talk about it unless they meet someone like-minded. I'm sure if you approach some of these people with a desire to learn, certainly they'll help you out.
The Courier Mail named you as an important arts figure to watch in 2011. How did that make you feel and what do you plan to do this year? 
Well, I just found out ten minutes ago that I was on that list along with Julian Assange, so it was quite a (pleasant) surprise! It's an honour to be on the list. For 2011, I'll be finishing off Odd Thomas 3, and then working with an Australian writer on something manga-related (can't give it away!). It's good to work with an Australian publisher, and 2011 is looking grand!