What do hard rubbish, Monkies in spacesuits, and pretty CD covers have in common? We decided to ask Mark Lang from Skipping Girl Vinegar the answers..
Tell us about how Skipping Girl Vinegar's new album 'Keep Calm, Carry the Monkey' came about:
Mark Lang: The new album came like a compulsion that hit harder than my nightly need to look under the bed and unravelled in layers over a fourteen month period of recording. We recorded much of the new album in beach houses with our friends Nick Huggins and Caleb James whenever we could grab some time away from touring and hard rubbish trawls. The outside bird-life and creaks of the house with its distinctive character brought a sense of place and feeling to the recording.
Skipping Girl Vinegar seem to enjoy collecting hard rubbish, how are your finds incorporated into your music?
Hard Rubbish is the indie-musician's shopping spree. It's like hitting the town with a platinum card- your only restriction being the size of your van.
We have slowly been integrating this Hard Rubbish aesthetic into our work over the last few years. It all began with a banjo I found in a junk shop when I was writing our first album. That began a love for old discarded instruments. The habit of trawling for old musical items progressed into what some may call a problem. One man's trash is another man's treasure. Like the old marching drum we found in a dumpster, these old discarded musical objects have a sense of history and unique dysfunctional quality about them. When we started recording the new album we had set up the traditional drum kit up. The sound of the kit just felt a little too vanilla and we were really interested in pushing the sonic textures of the new album. I remembered the old marching drum we had found, pulled it out of the shed, gaffa-taped it to the floor and we could not believe how beautifully ragged it was. Before we knew it hobo-pop was born.
Where do you think the best suburbs in Melbourne are to collect hard rubbish?
The closer to the city the better it gets, however never underestimate regional country areas. There are a great number of gems sitting in country junk rooms and the farmer's backyard sheds.
Many reviews of your album mention the intricate cover artwork (not so many mention the smell of your stock but we hear it's good), can you please tell us why you've gone into so much detail?
We are really interested in a holistic approach to making work from the song writing to the recording, the video clips and the album art. For me, album art is like the window to the music. I wanted the art to reflect the intricate nature we had undergone in the recording process and create a series of hidden treasures in the art that you only recognise when you spend time with it. I am also a visual & design artist and so you can imagine when given the chance to go nuts, I did. The album art has been described to me as artwork that whispers to you. I really like that description as you need to draw close and hold the art in your hand to appreciate the detail and layered thought. There are lots of hidden secrets to be found but you need to find them yourself. On this album I worked together with talented Melbourne artist and friend of mine Annika Fleur. We had to create new knives and push the manufacturers beyond what they had ever created before. It took two trips to Sydney and huge amounts of emails, pushing and reworking the design but I could not be happier with the results.
Skipping Girl Vinegar have recently moved away from using animated film clips, was there a reason behind this?
We love animation and worked on a series of animation for our last album. We did it in a sequel fashion so it was like watching the cartoons when you are a kid. At the end of each clip there was a cliff hanger moment where you would not know what happened until you saw the next one. We worked on them with our great friend and Melbourne animator, Leigh Ryan. There are also a lot of hidden secrets in these animations. If you spend the time with them you will find all sorts of things in them. Two clips of the series received 'Clip of the week on Rage.' We wanted to mix things up on the new album and will return to some animation but decided to do a contemporary dance inspired film clip for our last single 'You Can' . It was a brilliant opportunity to work with celebrated film maker Sarah- Jane.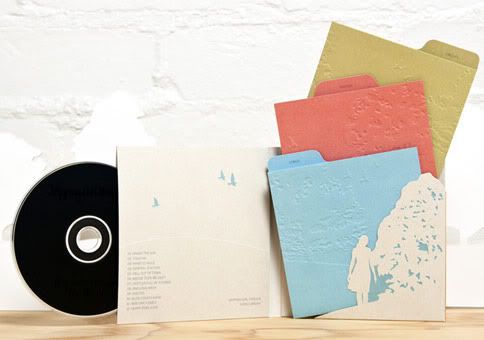 Tell us the concept behind your next film clip where you plan on launching a monkey into space
We are planning on launching a vintage hobo monkey into space as part of an art installation film clip piece for our next single 'Chase the Sun'. With the demise of NASA we saw an opening for Australia to enter the space race. In late Oct Early Nov (Weather depending), in a small spaceship made out of foam and gaffa, 'Baker' the Hobo Monkey (that we found in Hard Rubbish) will launch into space with the assistance of a weather balloon. The hobo ship will climb to approximately 132,000 feet above the earth's surface.
On board the ship will be a camera capturing the rolling image of the ship and monkey leaving earth and rising away from the earth into space. It will rise until the balloon breaks and then drift back to earth, landing safely back in the launch area site in Rural Australia. The Hobo spaceship will have a Mp3 player and speaker attached playing selected artist's messages out into the universe, backed by Skipping Girl Vinegar's new single 'Chase the Sun'. If you have a message for the universe visit Skipping Girl Vinegar's Facebook page and leave your ramblings. Baker will be selecting his favourites and they could be yours.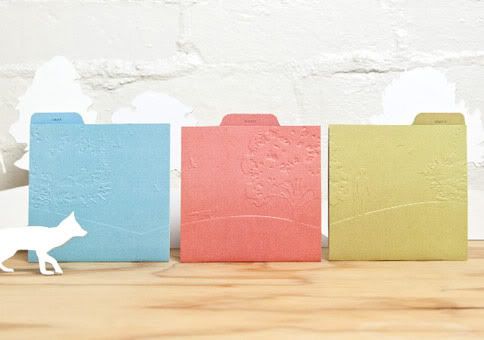 Will there be any other monkey mayhem on your upcoming Chase the Sun tour?
There is always monkey mayhem on Skipping Girl Vinegar's tours. If you are free we would love to see you at a show in your town. It's going to be a fun one.