All round nice guy Matt Huynh lets us know that comics can be more than a way of life…
What is your name or handle and where are you located
Matt Huynh (aka "˜Stikman') and I'm Sydney based.
Where did you learn your craft?
I'm self-taught. Like most people, I've drawn since I was a kid but once I started drawing my own comics it's been a compulsive cycle of trial-and-error – falling and getting back up again.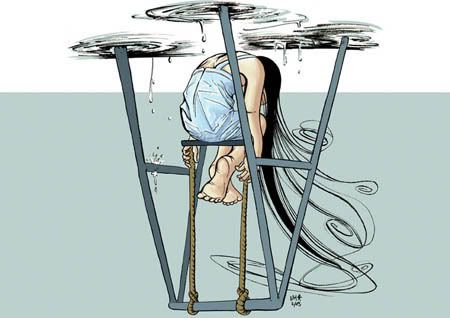 What is your artistic medium of choice? Why that medium?
I'm most passionate of exploring comics. It has plenty of uncharted waters waiting to be explored. It also has a unique flexibility to function as a variety of devices – poetic, narrative, communicative, as a design product, as a fine art product, as a literary product – and when any of these roles are combined, the sequential art can communicate across all sorts of boundaries. Everybody loves comics! I love the visual language of comics – balloons, bubbles, panels, gutters, time, juxtaposition – because it's universal. It speaks in a non-exclusive grammar and accent that everyone can understand because it's intuitive. Compared to other mediums, there's so much left to be done and pushed in the comics medium.
Have you always been focused in this particular area?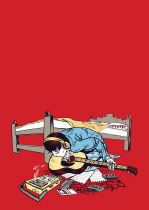 I've always been in love with comics, but have only been self-publishing my own comics for a few years now. Sometimes I do some illustration between comics but it always feels like a guilty indulgence. It's frustrating because I find illustrations easier and quicker to do and the impact and reaction from an audience is much more immediate – it makes me want to grab people and yell "Look, where's 300 more "˜illustrations' in this book and all of them are already framed for you!"
Whose work do you relate to most? Who inspires you?
Yuko Shimizu and Paul Pope are strong illustration influences. There's so much about their work that I love, but particularly the melting pot of global influences, the energy and their palpable love of their tools.
Other inspirations in comics include Marjane Satrapi, Alison Bechdel, David B, Craig Thompson, Chester Brown, Daniel Clowes, Eddie Campbell and R. Kikuo Johnson.
In the literary world, I like Charles Bukwoski, Jack Kerouac and Kurt Vonnegut Jr. I'm reading Woody Guthrie's "˜Bound For Glory' at the moment.
Do you enjoy collaboration work?
Very much, but it's a give-and-take. One of the great things about comics is that it can be very collaborative. The unique synergy form working with the right collaborator else keeps me looking out for the right people and the right projects to commit to. But I've worked collaboratively with others for a long time now – with writers, artists and even spoken word artists and musicians -so right now I'm pretty keen to sit down and do some work on my own.
What motivates/inspires your work?
I keep making comics because there's a unique partnership where I can make both the medium and myself do things we've never done before. I like to try to push the medium to say things it's never said or in ways it's never been said. That might involve anything from showcasing an underrepresented genre, using the medium to communicate beyond straight narratives or introducing new techniques.
The themes in my work tend to be preoccupied with personal/community/cultural identity, suburbia, modern relationships, existentialism and the zeitgeist.
Have you ever considered doing comics or illustrations for newspapers?
 Oh, it's a whole other ball of wax! Those short, serialised syndicated comic strips generally don't interest me. The closest I've done was an experimental run of strips in a university magazine where I tried to introduce moods and genres to comic-strips beyond the typical "˜one-two-three' punch-lines. I had everything from reflective journal comics to melancholic dramas and fantasy.
Can you let us in on any trade secrets? :)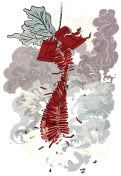 Yes! Anyone trying to tell you what's the "˜best' paper, pens, brushes, ink, etc. to use for making comics is a filthy liar! Anyone can make comics and the "˜best' tools will be whichever you're most comfortable with because they'll make you communicate most effectively without worrying about keeping the hairs on your brush straight or being precious with your fancy, expensive ink! That, and comics have yet to scratch its potential.
Related Links