Inspired by youth culture, Lauren Glasson is one of this year's talented contributers to Recreate 08, the Salvation Army's event promoting Innovation with recycled fashion
What is your name and where are you located?
Lauren Glasson, I live in Richmond but I was brought up in Ocean Grove before moving to study in Melbourne.
Where are you learning your craft?
At RMIT, I am studying a Bachelor of Design (Fashion).
What are you favourite materials to work with?
I really enjoy working with stretch fabrics. Sometimes they make things easier, sometimes much harder. Working out patterns and techniques can be really challenging. I also enjoy working with natural fibres, they have such a authentic hand, and beautiful drape.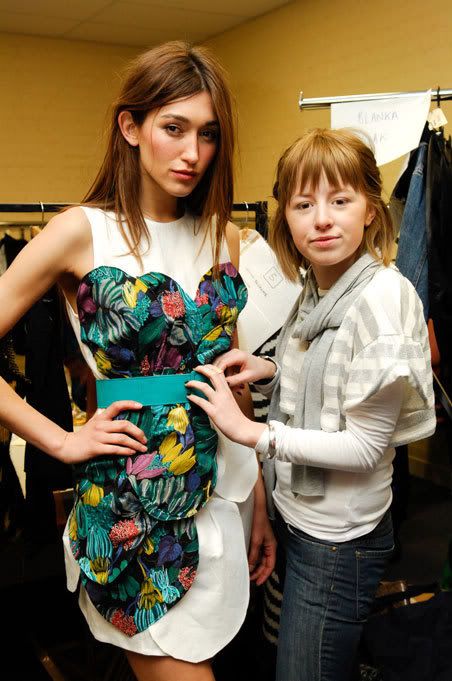 Whose work do you relate to most? Who inspires you?
In terms of design fundamentals, I relate strongly to Bonnie Cashin and Claire McCardell. They were designers that pioneered the American sportswear movement that allowed women freedom, flexibility and most of all function in clothing. I feel that intelligent design can include comfort and adaptability in a garment and the way it is worn.
How were you chosen for the Recreate 08?
I submitted a concept, which was a rough idea of what I would initially be searching for in the stores. It was hard, as you don't really know what you are going to find in the stores, but I knew the kind of colours and patterns that I would be drawn to and created a theme worked around that.
Are you excited to be involved, knowing that you are doing something to help people in need?
Yeh, definitely. The Salvos are such an amazing organization with so many hardworking people, I am really in awe of all the things they do. They provide such a broad range of items at every store that there really is something for everyone to get excited about. I am really pleased what we are doing can hopefully inspire others to shop there, and utilise this great service.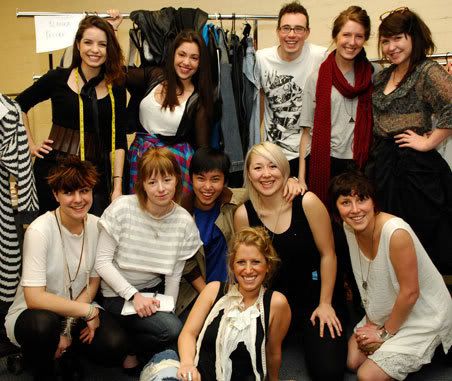 What did you draw on as inspiration for your designs?
My collection is titled "The Introduction to Sunshine" which draws inspiration from the weather warming up, sunshine filtering into the front garden and long lazy days on the front deck in an old cane chair. My designs feature a mixture of bright obnoxious florals beside bleached out candy stripes, with complimenting tan and off-white to accompany.
How do you think/want other people to respond to your pieces?
I think people will react to my pieces with an idea of simplicity. I wanted to make my designs appear very accessible, so that there is a strong sense of "oh wow, I could do that" from viewers. I don't really like to over-design or make things too complicated, I think that people will appreciate the simple naivety to my work.
Related Links
http://www.recreatefashionshow.com.au/