Featured previously on Design Federation, Joao Ruas hails from the other side of the world – Sao Paulo, Brazil. His illustrations are out of this world. We feel very privileged to interview such a talented artist.
What is your name and where are you located?
My name is Joao Paulo Alvares Ruas, I am 26 years old and I was born and currently live in the massive city of Sao Paulo, Brazil.
Where did you learn your craft?
I hope that it doesn't sound arrogant but I think that I learned pretty much everything I know by myself. I actually believe it's the same for every artist, doesn't matter what school you go to, you will always learn from your mistakes and your will dictates any given success.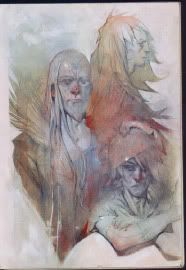 Formally, I have a bachelor's degree in Design but if I still carry anything gathered in institutions it came from my four year technical high school course, which had "Communication Drawing" as the theme.
What is your favorite artistic medium? Why that medium?
Even though I use digital tools more often than anything else, my true passions are pencils, watercolor and gouache, most of time combined together.
Pencils are the most basic, forgiving and, at the same time, it allows the a line full of expression to intricate details.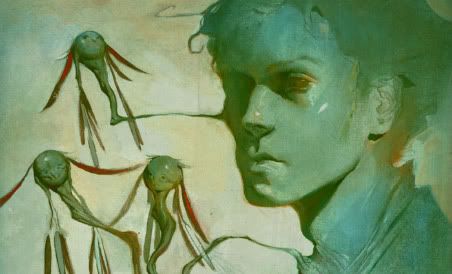 When I use watercolors it seems I am not alone, the ink is alive. You can't do the same brush stroke twice, it reacts to everything, from the humidity in the air to the age of the paper you picked. I really enjoy the sensation of trusting your senses and intuitions while painting with watercolor.
I started using gouache when I realized I couldn't use acrylics properly (still can't) and needed some opaque media to complete my watercolors. Gouache is a favorite nowadays, it gives me a great range of opacity, even impastos, and it mixes really well with the watercolours on paper.
Have you always been focused in this particular area?
Yes and No. I never stopped drawing and painting but during college I experimented with design related jobs and was never pleased professionally. I thought then my admiration for great visual design wasn't enough; I didn't fit in the design world (more because of art directors) and shifted my focus into concept design and illustration. I went then to London to work with concept design for games (stayed there for three years) and the funny thing is that nowadays, after I left games, I very often work on style frames for motion graphics projects but with a more illustrative style. However, my intention is that one day I work full time on Illustrations for the printed media and on personal projects.
Whose work do you relate to most?
I admire many artists, the golden age of illustration as a whole strikes me… J.C. Leyendecker, Franklin Booth, Joseph Clement Coll, Ivan Bilibin, Arthur Rackham, Howard Pyle, Norman Rockwell, etc… I am very found of Degas and Whistler as well. My favourite modern time artists are Robert Mcginnis, Kent Willians and Phil Hale.
Your work appears to be inspired by a variety sources – science fiction, cyberpunk, fantasy, ancient times and years gone by. What is it about these things that attract you?
I don't enjoy default science fiction, CGTalk fantasy or any raw genre, most of them are never believable, at least for me. I like to give a new take on things. More than any of these genres and definitions, I enjoy the ability to create some absurd but still believable reality from scratch. I just try to send these crazy thoughts to paper… making games was fun because of these ideas could come to some sort of life.
What are you working on at the moment?
I have a handful of personal projects that are sometimes evolving, sometimes not. They include two graphic novel ideas, one about Russian cosmonauts left on space as communism collapsed, another one is a fairy tale for grown ups about a lighthouse village being visited by forest creatures… and evil pirates. Right now in my spare I am doing the a whole album packaging, including multiple continuous illustrations, for a post-rock band, it's a freelance treated as a personal project due to the freedom I got… and I got a 8 to 5 (more like 10 to whenever) job at Vetor Zero/Lobo here in Sao Paulo doing illustration, style frames, storyboards, concept art and whatever is thrown at me.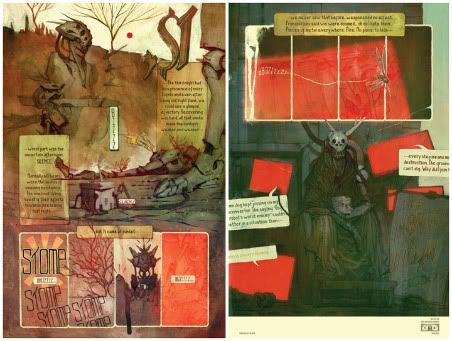 What was it like winning those awards at Spectrum?
It was a complete surprise really. It's a big honor to have won some sort of award at Spectrum.
Is there anywhere people can purchase prints of your work?
Not yet. I will have a proper site in the next months I am researching about some way to merchandise art and prints.
Do you have any advice to people hoping to make a career out of illustration?
Well I am still trying to make a living out of it, but anyway: practice, set your goals high, believe in and criticize yourself.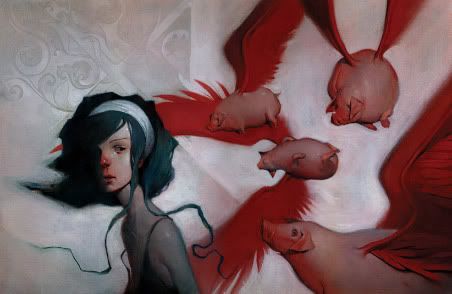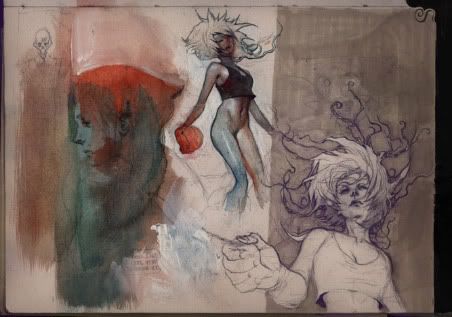 Related Links