Design Federation speaks to George Basha about his new film The Combination, and like the film he holds no punches.
This is your first foray into film, why did you choose this story?
Look, it was a story that needed to be told. What really got to me the last few years was most of the ethnic films being made have been spoof films (comedy). This story needed to be told because we have issues, not only in the west, but all over Australia – things such as guns, drugs and the biggest issue is racism, all over the world. It's a powerful story to show what Australia is really like, this is what it really is. Almost everything I see shown on TV (related to this) is a load of crap… This is how I see Australia.
We understand there was heavy community involvement and participation in this project, did you actively seek this as a way of giving back to the community?
For sure, I wanted this film not only for the Australian public, but the community to be a part of this, because it's the first time they can actually be proud of something. As Lebanese Australians we have never had a film up, the only film we really had up was Pizza and that was by Paul Fenech and he's not Lebanese he's Maltese. So I wanted our local area in a film, up there on the big screen. There are lots of people in the west who want to become actors and film makers, but have no idea how to go about it. We don't have these establishments to go to and become actors, film makers etc – we have to go to the city. I wanted to give the community a taste and show that someone who has come off the streets can do it, and hopefully inspire people to do the same.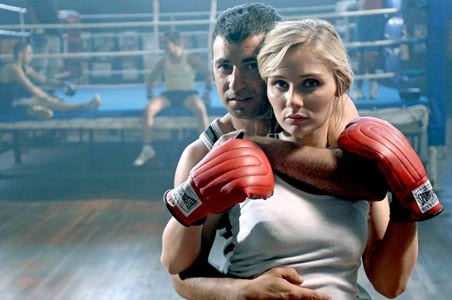 This leads onto the question, why take the risk in casting unestablished actors?
I never thought it was a risk to be honest, they were still very good actors. There were many actors that came in that we couldn't fit in, the kids we chose were aspiring actors who wanted to have a crack, and they didn't know how to do it. So we gave them the chance and they were fantastic – as good as any actors I have worked with before.
In Particular Rahel Abdul Rahmen for one was amazing.
The kid is fantastic. He's also one of the best mimics I have heard, he can mimic anything he hears. He's a great young actor. I think he's going to be something. He was more than likely one who didn't know where to go and we gave him that chance. And it's one of the best things about this film, because if these kids go on and make a name for themselves as actors, I can look back in years to come knowing I will have achieved something to be proud of.
For The Combination, your cinematographer Toby Oliver used a RED camera. What were the benefits of this, and what are some of the risks associated with such technology?
Well the risk was that not many people have used it and not many have even been able to use it. Toby Oliver was fantastic and so was the focus puller, Andre, who knew how to use the RED. The positive thing is the clarity and colour it produces, it's cheap and it's all digital. Film is more expensive and with RED, you can even wack on film lenses, wide lenses etc. We got the camera and did tests on it and then sent it to the lab and had a look at the final product and were blown away by it. So we didn't think there was a risk. We were the first in Australia to blow it up to a 35mm and you saw the film how good it looks on screen. It's the way of the future.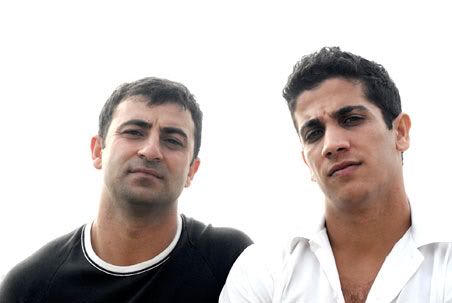 There only seems to be a handful of feature films made without government funding, was it difficult to get backing for The Combination?
It was very difficult. It took me seven years to get it where it is today. We went to the government a few times and they kept on refusing us. No idea why, not even a look in – and I walked in with David Field, who has 25 years experience – who better to go in with? I think maybe because of the story – and I find the Australian industry to be a bit less diverse than it should. I think they forget this country is multicultural, and that's one of the best things about this country, we need to start showing this in our films.
It was very hard with no government funding. But in the end, it might have been the best thing. We didn't have to worry about what we were doing, if we had have, maybe we couldn't have used these kids off the streets. Maybe even I wouldn't have been able to play the lead either – it might have gone to someone like Vince Colossimo, and he's not Lebanese, but they probably would have pushed for it.
What future endeavours are in the pipeline?
I definitely want to make more films. I love acting and writing, but it's been seven years (making The Combination), so I need to step back, have a break, see how this does and then make my decision. I really love the industry and I want to keep going and inspire more people to do what I'm doing, especially from western Sydney.
Lastly If you could sit down with 3 people past or present for dinner who would they be?
I'd have to say Sly Stallone, Mel Gibson, and David Field – I would sit down with him any day of the week, every day I sit down with him he teaches me something new.
Related Links