"I believe that when two people look at a design,
they see two different things."
Graham Deaner
Director of EVOLVE Printing
at the THINK book launch
Standing before a crowd of his peers from the print and design industries at the Awkward Bar in Kings Cross last Thursday night, Graham Deaner,  director of Evolve Printing, was anything but awkward. Launching his latest collaborative project, a showcase book called THINK, Deaner described the journey that had led to this creation and left nobody doubting that here was a man confident in his own skin.
THINK is a visual riot which takes words containing the industry secret password "ink" and goes to town with language, design, printing and embellishments. BJ Ball Group supplied the paper which played canvas to foil stamping by the wonderful gentlemen at Goldcraft Printing, ingenious  box-making by Blazze and glorious screen-printing by Horizon Graphics.
"Evolve Printing is about so much more than ink on paper; it's about the art of print," Deaner told guests.  The tenacious businessman is determined to make people excited about print again and enlisted the assistance of creative director, Scotte Woods – a would be treasure hunter a la Indiana Jones, former designer of HMV collateral, ex-touring musician and owner of Digital Candy – who was given creative carte blanche on the THINK project.
This eclectic production is rich eye-candy and Woods has a lot to do with that. "I wasn't conscious of being current or recycled [when designing the book], I just wanted it to be visually delicious and for the photographs to have a real classic black and white feel," he explains. "I wanted each chapter to have its own identity, to keep the feel changing… and be a little bit cheeky."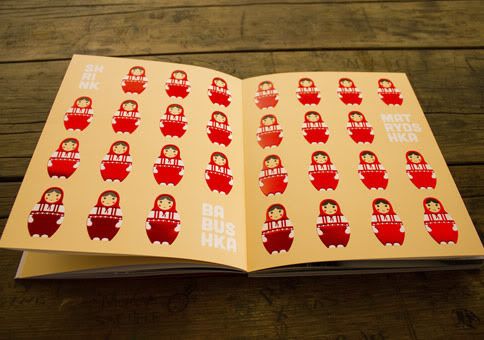 The central coast printing firm opened its doors in April 2009 in the middle of a tough recession for the print and paper business. Call him naïve but Deaner has no time for warnings of doom and gloom, insisting that he survived and thrived as a result of taking the risk, making something happen and diversifying. He attributes his flair for marketing for the company's rapid growth from a turnover of $650,000 to $1.5 million last financial year.
"To be honest the printing industry has been very bad at marketing themselves in the last decade. This is our point of difference; to be a voice for the New Generation in the printing industry and see print for what it really is, an art," Deaner told Design Federation.
His passion is infectious, which could be why so many of his peers have contributed to this book. He is determined to push the capabilities of print and the industry as a whole and he appreciates the need to convert a new generation of designers to be enchanted with the craft of print. Tactility and strong design was key and once set in motion, the project was turned around in a gruelling two months from concept and design through to print and finishing.
"I really feel like the content is beautiful and strong enough to be unique," says Woods. "I love the partnership of printer & designer making something beautiful to showcase print design and embellishment. It was a big process but I loved having the scope in incorporate all forms of illustration, photography, design and typography."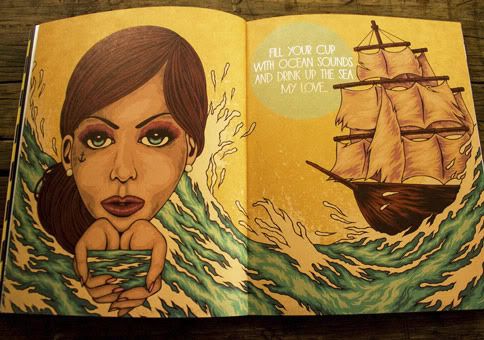 Deaner appreciates his business depends on designers, "The printing industry cannot survive without the design community," he says.  "As an owner of a print company I need to be able to share my knowledge and research to allow designers to bring new life to their creative."
Things are looking very promising for THINK at the Printovation Awards run by the Graphic Arts Association of Australia, next Monday night. Knowing the restless force that is Graham Deaner and his collaborators, this is just the beginning of an evolutionary transformation.
You can buy a copy of the book for at Sugar City .
Design Federation has 1 copy of THINK to giveaway. Simply tell us in 25 words or less about a time you were on the 'brink' and had to 'think' creatively.
COMP OVER