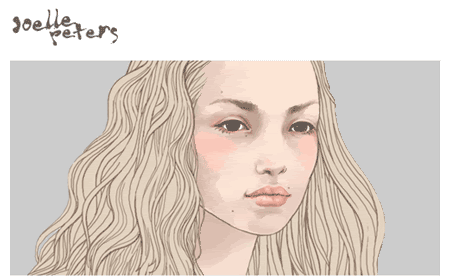 Joelle Peters is a recent graduate from Griffith University's Queensland College of the Arts on the Gold Coast. She graduated with a Bachelor of Visual Media, where she majored in digital design, though to look at her delicate, hand drawn illustrations, you wouldn't believe it.
Joelle freelanced as an illustrator whilst she was completing her studies, and her work mainly revolves around fashion. Her illustration style is a combination of subtle pastel washes and strong flowing line-work, with highly detailed faces and simple expressive clothing silhouettes.
Clothing retailer Maximilia have been using her models for a while now and her fashion illustrations have appeared in Vogue and Oyster magazine. Samples of her illustration work can be found on her website www.joellepeters.com as well as examples of her film and design work.