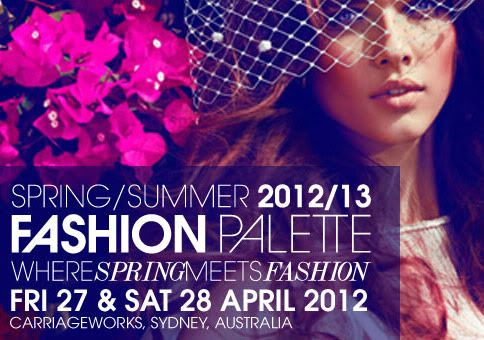 In Association with Fashion Palette, Design Federation is giving our readers the chance to win a 2 day double pass to the upcoming Fashion Palette Event.
Fashion Palette is an annual celebration of  Australian fashion Classic and innovative emerging designers.
A true feast for the senses, you will be witness to the most stylish, weekend of entertainment on offer including world-class runway with the state-of-the art production, live entertainment and much more!
Experience the creative energy that is the Australian fashion industry at Fashion Palette, 27-28 April 2012.
The double pass is valued at $250 so don't miss out this fantastic opportunity to attend this amazing event.
Its so easy to enter, simply answer the question "Name one of the designers that will feature this year" – COMP CLOSES 16th April.
COMP OVER!