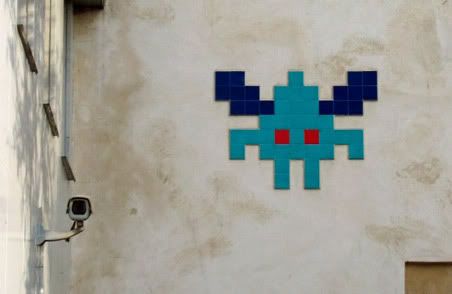 Like all street artists there is an element of danger in creating their works, and this definitely holds true for "Invader", the Parisian artist who has travelled around the world "Invading", as his work isnt particularly legal.
Invader, as he is known to his friends, glues pixel space invader tile designs anywhere he sees fit and then scores them on degree of difficulty.
My friend the FlyingDoc recently showed me two of his wonderful books she had purchased with all his artwork photographed, and there is even a photo of former French Prime Minister Jacques Chirac with an Invader sticker on his jacket. She also took some lovely photos as you can see below of his work around the streets of London and Paris.
Can you imagine if we had similar artists here in Australia who glued their artwork on war memorials or any other treasured public space?
Sacre Bleu!
http://www.space-invaders.com
http://www.flickr.com/photos/tags/spaceinvader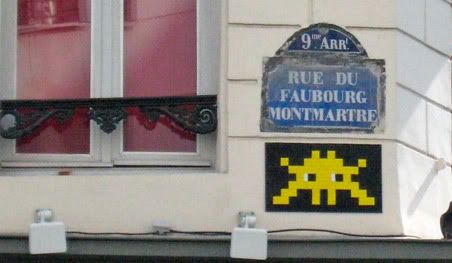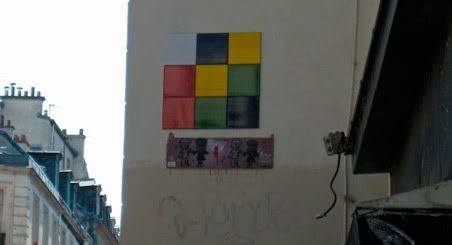 All photos by the FlyingDoc