The up and coming fashionistas who exhibited at our Friends of the Federation party in February are definitely ones to watch out for in the future. Below are mini interviews with 4 of these rising stars;  Sheila Man, Amy Hungerford, Amelia Huang and Amy Oram
How long have you been in the fashion industry & how did you start?
My mother is a fashion designer and my father is an architect and interior designer. I grew up in Buenos Aires, Argentina and was inspired by the mix of cultures that surrounded me. I've been studying fashion design and clothing production for the last 5 years.
How would you describe your design aesthetic?
My aesthetic combines soft feminine lines with a modern fashion forward edge. I aim to produce clothes that make people feel good.
What difficulties have you faced as a new designer?
Marrying innovation and saleability is a challenge! I want to produce unique clothes that appeal to a broad cross section of the market.
………..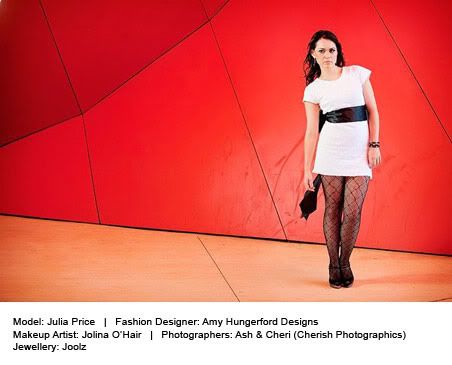 Do you think the Australian design scene is supportive of new talent?
Yes. There are so many events and opportunities in Australia for young up and coming designers. I have a hard time trying to be involved in them all as there are so many.
What difficulties have you faced as a new designer?
I haven't had any university or TAFE training. A lot of what I know is self taught. This can be an advantage but also a disadvantage at times.
What's next for you?
I'm currently working on a collection which I am hoping to sell on Etsy.com a little later on in the year. After that who knows. I'm just putting myself out there as much as possible and trying to get involved in whatever I can.
………..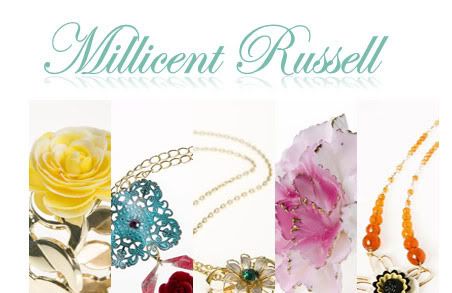 How would you describe your design aesthetic?
Vintage, whimsical, girly
What inspires you?
The glitz and glamour of old school Hollywood and ballroom dancing.
What do you think you bring to the industry that is unique?
I use high quality vintage materials, beads and findings including lace. I think this brings originality and it's seen as something different to what people get in most of the shops these days.
What difficulties have you faced as a new designer?
Being a one person show. I work full time to support my hobby of designing and I just don't seem to have enough time to really get my business where it could be.
………..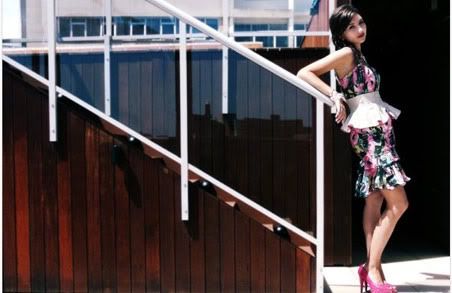 How did you start in the fashion industry?
Graduated at end of 2006 from St George Tafe where I studied Advanced Diploma in Fashion Design. Eventually I would like to release a range and stock in boutiques nationally but for now I am concentrating on made-to-measure on-of designs tailored to suit my clients style, body shape and occasion whilst I am designing for Running Bare full-time.
What difficulties have you faced as a new designer?
It is really hard to manage your time when you are starting out and have to support yourself with a full time job. I am really lucky to have a great support base that can run errands for me when I need things to be done during the day. But you get there because it is your passion!
What next for you?
Later this year I am entering the Melbourne Cup Design Awards for the 2nd time. Also in discussions with Miss Lebanon 2009 on making her outfit for an event in which Miss Lebanon 2010 is announced.