Below is a short ediary with accompanying photos of loveariels world tour european leg, check it out!
Pete Doherty with his new painting from me.
Sophie is friends with pete so we hang out at his punk rock palace in the country sometimes.
Sonke the stupid sexy german
Queen of cups -in berlin outside my ex lovers place in rosentaleplatz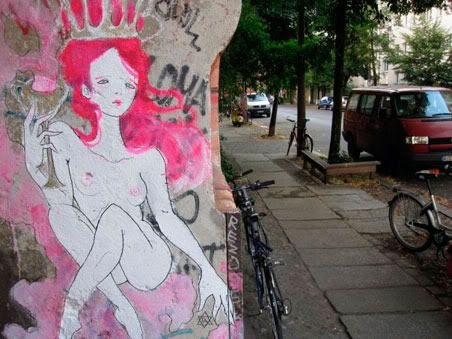 Mother goddess daughter
I love this one.. this is me and my friend Coralie. Madonna and child obsessed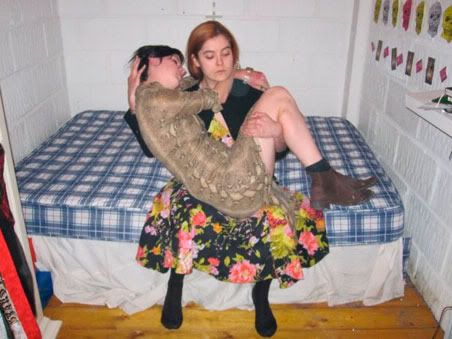 Blood Queen
This one is in a squat called kopi in Berlin where i spent the day chatting up punks and tagging all over their dirty bodies. hot i had been watching alot of vampire movies.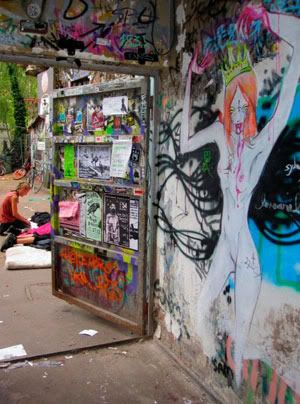 Tallulah and Mural
Tallulah morton with a mural i did in her place in london. tallulah is a mazing she is 17!!!! been modeling since 13! and shes never even done topless before, but she is going to lie naked in my istalation for my london show! cant wait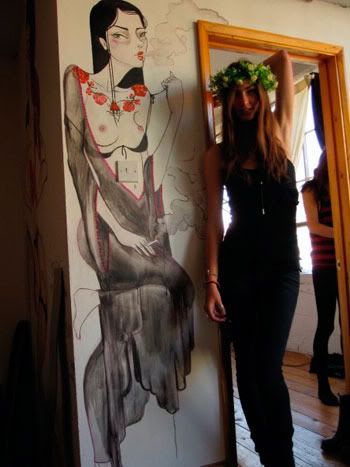 Saucy Sally for sophie willing
Me with another piece.. after my show im doing a tour of france then home for summer. than hitting the big apple to spread more loveariel love!!! 
A.D
This is andy dale (A.D) one of my major pieces for the show. i think he might actually be the second coming of christ.
The Studio
A nice studio shot. this is my painting space at boy london's sick shop . at the end of brick lane.
Upcoming Show
Promo for the show . shoreditch london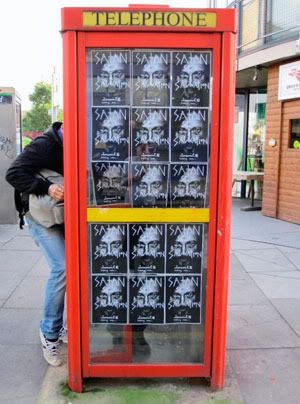 The next show is called SATAN SEX & SALVATION. to be held in London. mid november. stay tunned to loveariel feeds for more info!
Check the DF interview with loveariel