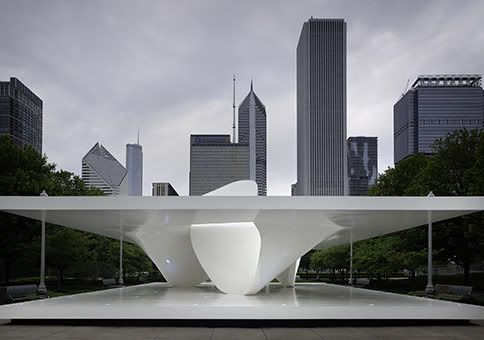 Architect Caroline Bos will reveal the value of strategically designed subsidiary spaces in her free public lecture, on Tuesday 7 August 2012 in the Carrillo Gantner Theatre, Basement, Sidney Myer Asia Centre at the University of Melbourne as part of the MSD Dean's Lecture Series.

Co-founder of UNStudio (United Network Studio), a thriving architectural practice in the Netherlands specialising in architecture, urban development and infrastructure projects, Caroline Bos will explore architects' propensity to polarize prime, showcase spaces and the more humble subsidiary spaces. Bos will propose that architecture and urban design should stop creating this distinction and consider subsidiary spaces during the pivotal design stages. Caroline will outline specific projects by UNStudio which demonstrate the use of transitory, non-specific spaces as focal points in projects of all scales.

Current projects include the restructuring of the station area of Arnhem, a dance theatre for St. Petersburg and the mixed-use Raffles City in Hangzhou. Realized projects include the Mercedes-Benz Museum in Stuttgart and a facade and interior renovation for the Galleria Department store in Seoul.
EXHIBITION: An exhibition of recent projects by UNStudio will be held in the Wunderlich Gallery, Architecture Building, University of Melbourne, from 30 July to 10 August 2012.