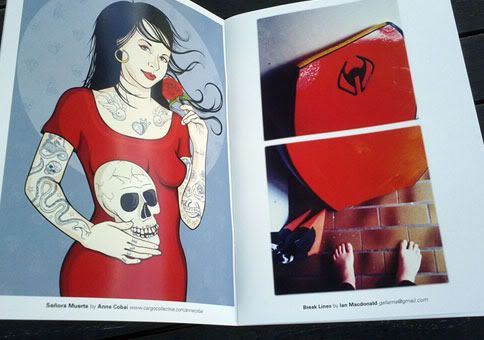 PSSSSSST…. Our first ever little bundle of love, the Design Federation zine D'Zine – The Future Issue is finally here!!
"The Future Issue" asked creatives to express their ideas on the theme Creativity & Technology. The result is 22 pages of quirky storytelling, passionate rants, artist insights,  photography, illustration and awesome design from our dearly beloved Friends of the Federation.
Unlike other zines we had this one professionally printed with help from our good friends at..**insert 'Estelle's wallet' here**..oh that's right, no printer is our good friend ;(
LOLCOPTERTRUCKCARBIKE!@$%%#&*
So what are you waiting for … BUY ONE!