Reviews & Editorials
As WordPress dudes, we often need the use of a plugin (or 50) to make a website, and on quite a few sites we have been using a slider to give a bit of sexyness to a homepage. Having tried most of them and found they aren't much chop, we stumbled upon one of the easiest to use called Easing Slider Lite which is coded by Matthew Ruddy. After an IE8 issue (surprise) we emailed Matthew asking for a few tips expecting no reply, but he replied quickly with a page full of help, so we just wanted to tip our hats to another in the WordPress community helping others for no reward.
Easing Slider "Pro" is an extremely easy to use slideshow plugin for WordPress. It is built to be lightweight and simple, with absolutely no bloat. It comes with many great features such as unlimited slideshows, touch support, responsive resizing, video links, HTML content and more. The built in customizer allows you to create your perfect slideshow without having to touch any code. It is fully mobile optimized and developed to be as light as possible. It seamlessly integrates into the admin area too. You wouldn't even know it was a plugin!
Kandos – quirky, country Kandos. Not your obvious host for a biannual Australian contemporary arts festival. Previous claims to fame have been the hotrod show and the now-defunct cement works.  But on February 2nd this post-industrial NSW township played host to a flock of artists who swooped upon the quiet village's two pubs, wide streets and quaint churches for the much-hyped inaugural Cementa_13. Read the entire Kandos You Are Cementa by Estelle Pigot →
I've written before about the fact that I'm a closet steampunk sympathiser. I have travelled to Oamaru, NZ – capital of steampunk in the southern hemisphere – to pose for Facebook pics with oversized busts of Queen Victoria, and bid on eBay for all manner of corsetry, bustles and eye-glasses. For the uninitiated, steampunk is a postmodern aesthetic which loosely defined, looks like a mash-up of science fiction cyberpunk and Victoriana. Though, alas, this scruffy sub-culture so rarely has its day and is so scarcely done right.
That's why John Galea's steampunk adaptation of The Tempest at this year's Sydney Fringe Festival was such a delight. The contemporary recreation does plenty for Shakespeare and more for steampunk than anything I've seen to date. The costuming was a spectacular of glittering burlesque corsets, aviator goggles, eyeglasses and Victorian safari suits. Elizabeth Elwell-Cook  of Notable Design Solutions designed the 18 costumes with Jasmine Leong. Read the rest of Hell Is Empty & All the Devils Are Sidetracked in Marrickville →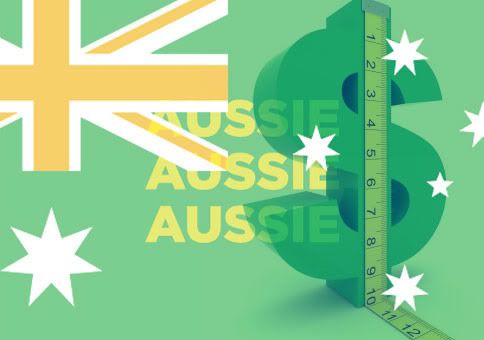 With all the excitement about the high cost of products in Australia compared to the US, how does it really affect the creative industry here?
As designers, we all need software to create.  According to this old news story that did the rounds a while back,  Adobe doesn't mind slugging Australian designers with hefty price-tags, "Every two years, when Adobe releases a new version of Creative Suite, the cost is around 50% or more higher across the board for the same software when sold in Australia"
But Adobe isn't the only international software company taking advantage of our good nature (or plain ignorance) down under.  What other brands are denying us a fair shake of the sauce bottle when it comes to software?
Design Federation's research found that Extensis (the maker of font management software Suitcase Fusion) are charging Australian customers $US131 for the "international version" versus $US100 for our Yankee counterparts.
QuarkXPress 9 happily claims $US999 from users outside of the States who must purchase the Pacific, Asia, and Africa Edition, but USA users save themselves almost $US150.00 for the Americas Edition which goes for $US849. 
It's the same story with CorelDRAW Graphics Suite X6 who ask us for $US629.00 and sell for $US499 to USA citizens.
So what can we do about it, folks? Well, Design Federation knows a few of you will have your sneaky suggestions around such a dilemma but our official suggestion is to refuse to suck it up and start making some noise about it. We know times are tough for The Home of the Brave but we're not all characters from TV (horror) show The Shire over here, some of us can count… and it's starting to add up.
Written by David Goldberg | Edited by misspigelle
How do you know Fashion Week is just around the corner in Sydney? The answer is easy – by quaffing champagne and looking a gorgeous outfits at the first collaborative fashion event of the season, the launch of Fashion Palette.
This event was held earlier in the week to give media a sneak preview of what we could expect coming into this weekend's action packed event. With many familiar designers showcasing their wares, including Nicola Finetti & Bettina Liano, there are also some of the up and coming names that should definitely be on your radar coming into the new A/W season.
One of the highlights from the evening was emerging designer Wanni, whose ethereal creations combined with bold colour are both feminine and eye catching. With a real emphasis on draping, and an eye for embellished details, this will no doubt be the first of many collections from this young designer.
If this launch experience was anything to go by, this weekend's events at Carriageworks are not to be missed.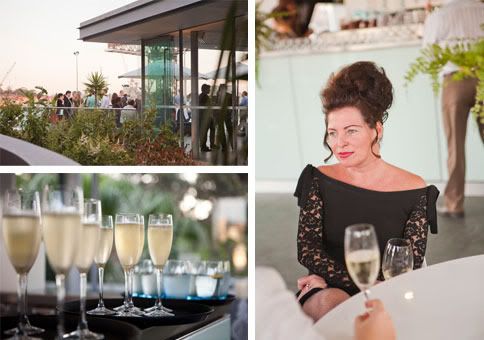 I'm a renter. With housemates. I'm also an artist, living on the rough fringes of polite society. Home ownership, renovating and interior design don't flutter across my radar too often. But that hasn't left me completely immune to the explosion of home-reno reality shows, or the hordes descending on Ikea and Bunnings of a weekend. Read the rest of Jordan Clarkes article on Kaldewei Luxury Brand Presentation →
If there's one thing guaranteed to get you thinking about how much you are really doing for the environment, it's finding out how much a group of 4 year olds are doing, and that it's totally swamping your efforts. And this was the very situation I managed to find myself in last night at the launch of the inaugural Earth Hour Awards.
Earth Hour is coming into an interesting space at the moment that many not-for-profit event days find themselves in at the 5 year mark: the need to stay relevant and not just be a novelty. So it was with interest that I came along to the awards, which for me does seem to be a genuine effort to keep Earth Hour momentum moving at a grass roots level as well as genuinely recognising overall environmental effort. Read the rest of Carolyn Millers' - A Shining Moment in Darkness →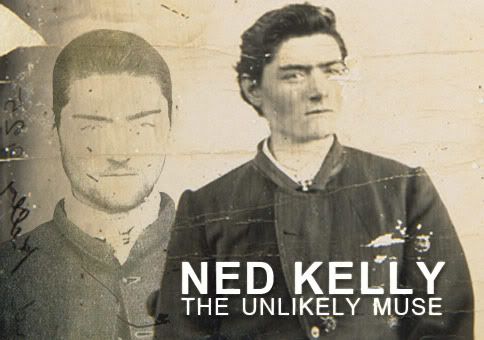 "Would the real Ned Kelly please stand up?" This unfamiliar face is the real Ned Kelly.
Ned Kelly was a zeitgeist, an Irish Catholic rebel born of a convict who died in incarceration, who galvanised his community's anti-establishment sentiment when he wrote a manifesto of sorts after his mother was unfairly sentenced to three years imprisonment. Ned Kelly, a freedom fighter, Australia's Robin Hood, and now a well established figure of Aussie mythology. He's a familiar subject for image makers; a likely representative of rebellion, independence and a muddled icon in the cultural psyche of Australians.  Many see him as a wronged victim of the empire, but however you view 'Our Ned' his influence is certainly felt across an entire spectrum of artistic tributes. Read the complete Ned Kelly - The unlikely muse article by Estelle Pigot →