Reviews & Editorials
In 2014, we saw a large number of brands experimenting with and adopting flexible packaging to market their goods. Flexible packaging has an association – one that isn't necessarily deserved, as we'll see later in this piece – with being environmentally friendly and is often cheaper to produce than traditional packaging, so it's very likely that this trend will continue in 2015 and beyond.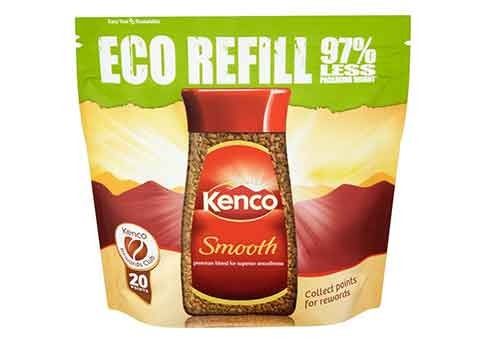 So-called eco refill packs, popular among coffee manufacturers, may use less packaging but the fact that foil can't be reused at all recycling plants complicates matters slightly. Materials like glass and cardboard can widely be recycled, sometimes even in a closed loop–meaning that it can be recycled endlessly with no reduction in quality. Of course, there is still a cost–both financial and to the environment–associated with transporting the materials, powering recycling plants and so on.
Elsewhere, brands are taking radical steps to improve their carbon footprint. Carlsberg determined that 45% of their total greenhouse gas emissions come from packaging, and are working on an eco-friendly fibre bottle that's completely biodegradable. One problem is that such options aren't necessarily very visually appealing–this means that it's less likely they'll be adopted by luxury brands, at least not in their current state.
Personalisation remains popular, with variable printing used to customise anything from university prospectuses to catalogues or charity appeals. This helps businesses to stand out in the sea of junk mail that potential customers receive every day, and isn't prohibitively expensive. With 3D printing on the rise, the possibility of personalised packaging and products is closer than ever before.
Can packaging ever be a deciding factor when it comes to purchasing products? It may seem unlikely, but positioning flexibly packaged food and drink as an 'on the go' option is one way companies are capitalising on this. After all, it's far more convenient to slip a squeezable tube of soup into a handbag than it is a bulky can and tin-opener.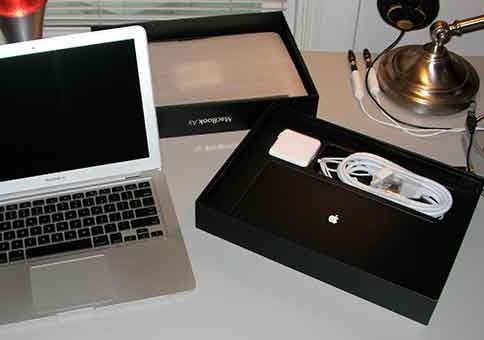 And let's not forget Apple. Often praised for their elegant, albeit inflexible packaging, there's even a market on YouTube for videos of consumers unboxing Apple products–around 1 million videos at the time of writing. This may not be a purchase motivator exactly, but it's undeniably an important part of the experience for many customers.
With that in mind, the combination of packaging used seems set to become more important. Many consumers appear more interested in buying into brands than the products themselves, so consistency and a coherent aesthetic are important. For example, fitness supplement providers are increasingly using stand-up flexible plastic packaging with foil inners. This gives them a space-age feel, more so than the bulky tubs of years gone by, which fits with the idea that the products are cutting edge and scientifically engineered.
On the other end of the scale, some brands are adopting a 'back to basics' approach that fits with their ethos. Fragrance brand Juniper Ridge use packaging embossed with wilderness scenes and rustic wooden caps. The use of cork and wood really helps to give products an 'old school' vintage style.
With more choices than ever–plastics, metal, foam, fabric etc. all on the table–companies are spoilt for choice when it comes to packaging. It seems that using forms of packaging that fit with a brand's ethos or style is increasingly important to customers and, if they happen to be environmentally friendly as well, so much the better!
Elanders UK is part of Elanders Group, which is a company with operations in 15 countries on four continents. Elanders Group offers its customers global solutions for print & packaging, supply chain management and e-commerce.
Article by Jonny Rowntree

While packaging design has always been a fascinating creative discipline, its future promises to be even more exciting and complex. In today's competitive market, companies are more aware of the importance of good packaging in determining the consumer's value perception of a product. In the past, packaging served one purpose – to contain and protect the merchandise. Now, it's a communication vehicle. The focus is just as much on the package as it is on the product inside it.
Read the entire article 'Packaging design: what does the future hold?' by Laura Drewe →
Simon Stone's Miss Julie, playing at the Belvoir Theatre, brings us a shrilly precocious, teenage Julie (played by Taylor Ferguson in a stage debut) who wields her nymphet sexuality like a lightsaber she can't quite get a grip of, and a likeable rogue, Jean, (Brendan Cowell), whose dreams of social mobility turn him into bumbling predator at the mercy of his own lust.
Stone's adaptation shifts details to create a highly-strung tension relevant to a modern Australian audience. In the original Strindberg play from 1888, Julie is a nobleman's 25 year old daughter whose tryst with "the help" (namely the socially ambitious servant, Jean) poses the threat of a scandal she fears she cannot live with. Stone seemingly deemed this suicidal Miss Julie scarcely believable in the 21st Century.
In this version, the moral danger is crafted by lowering Julie's age to 16 and captures the very essence of the original story's power struggle, which at the heart is about class and sex. The female lead's father is ever-absent, having charged Jean, his driver, with the responsibility of minding his adolescent daughter and keeping her rebellious mischief out of the media spotlight.
Unapologetically contemporary, the audience is kept amused by references to Snapchat and online ordering, along with the delightfully coarse Australian lexicon. The glow of the Apple Mac icon is onstage almost as much as the characters are, beaming from Julie's silvery laptop on which she checks the newspapers for reports on her or her high-profile politician father, or watches French films.
Cowell's lechery is not quite of the Humbert Humbert calibre, and is almost (disturbingly) excusable. This could be because Julie's virgin 16 seems threatening only in as much as it is illegal, a fact that Jean's fiancé, Christine (Blazey Best) reminds him of, "I've looked it up, Jean. She was under our special care and you could get 8 years for this."
Blasts of ominous fanfares composed by Pete Goodwin, engulf scenes at key moments with retro, cinematic high-drama. The climax mounts as troubled Julie's desire to be loved clashes with her self-realisation of social status, and Jean's inability to resist the under-aged temptress finally meets his dawning realisation that he's bitten off more than he can chew. Then Strindberg fans can settle in for the classic character shredding of the second half.
"The moral of the story is, it shouldn't be this easy for a dog to f*** a princess," Jean snarls at Julie, but there's got to be more to it than that.  Are the creators asking us to consider the psychic world of the Abbott girls?
As it all unravels, Stone steers the story so that it grazes the original ending and then hurtles into a very different kind of self-destruction for Julie. This might not please Strindberg diehards but director, Leticia Caceres, certainly works up a crowd-pleasing, bloodlusty finale.
Cast
Miss Julie (Taylor Ferguson)
Christine (Blazey Best)
Jean (Brendan Cowell)
Composer Pete Goodwin (aka, the Sweats)
Director: Leticia Caceres
Article Written by Estelle Pigot
As WordPress dudes, we often need the use of a plugin (or 50) to make a website, and on quite a few sites we have been using a slider to give a bit of sexyness to a homepage. Having tried most of them and found they aren't much chop, we stumbled upon one of the easiest to use called Easing Slider Lite which is coded by Matthew Ruddy. After an IE8 issue (surprise) we emailed Matthew asking for a few tips expecting no reply, but he replied quickly with a page full of help, so we just wanted to tip our hats to another in the WordPress community helping others for no reward.
Easing Slider "Pro" is an extremely easy to use slideshow plugin for WordPress. It is built to be lightweight and simple, with absolutely no bloat. It comes with many great features such as unlimited slideshows, touch support, responsive resizing, video links, HTML content and more. The built in customizer allows you to create your perfect slideshow without having to touch any code. It is fully mobile optimized and developed to be as light as possible. It seamlessly integrates into the admin area too. You wouldn't even know it was a plugin!
Kandos – quirky, country Kandos. Not your obvious host for a biannual Australian contemporary arts festival. Previous claims to fame have been the hotrod show and the now-defunct cement works.  But on February 2nd this post-industrial NSW township played host to a flock of artists who swooped upon the quiet village's two pubs, wide streets and quaint churches for the much-hyped inaugural Cementa_13. Read the entire Kandos You Are Cementa by Estelle Pigot →
I've written before about the fact that I'm a closet steampunk sympathiser. I have travelled to Oamaru, NZ – capital of steampunk in the southern hemisphere – to pose for Facebook pics with oversized busts of Queen Victoria, and bid on eBay for all manner of corsetry, bustles and eye-glasses. For the uninitiated, steampunk is a postmodern aesthetic which loosely defined, looks like a mash-up of science fiction cyberpunk and Victoriana. Though, alas, this scruffy sub-culture so rarely has its day and is so scarcely done right.
That's why John Galea's steampunk adaptation of The Tempest at this year's Sydney Fringe Festival was such a delight. The contemporary recreation does plenty for Shakespeare and more for steampunk than anything I've seen to date. The costuming was a spectacular of glittering burlesque corsets, aviator goggles, eyeglasses and Victorian safari suits. Elizabeth Elwell-Cook  of Notable Design Solutions designed the 18 costumes with Jasmine Leong. Read the rest of Hell Is Empty & All the Devils Are Sidetracked in Marrickville →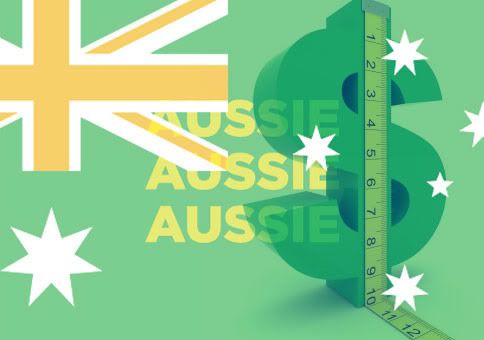 With all the excitement about the high cost of products in Australia compared to the US, how does it really affect the creative industry here?
As designers, we all need software to create.  According to this old news story that did the rounds a while back,  Adobe doesn't mind slugging Australian designers with hefty price-tags, "Every two years, when Adobe releases a new version of Creative Suite, the cost is around 50% or more higher across the board for the same software when sold in Australia"
But Adobe isn't the only international software company taking advantage of our good nature (or plain ignorance) down under.  What other brands are denying us a fair shake of the sauce bottle when it comes to software?
Design Federation's research found that Extensis (the maker of font management software Suitcase Fusion) are charging Australian customers $US131 for the "international version" versus $US100 for our Yankee counterparts.
QuarkXPress 9 happily claims $US999 from users outside of the States who must purchase the Pacific, Asia, and Africa Edition, but USA users save themselves almost $US150.00 for the Americas Edition which goes for $US849. 
It's the same story with CorelDRAW Graphics Suite X6 who ask us for $US629.00 and sell for $US499 to USA citizens.
So what can we do about it, folks? Well, Design Federation knows a few of you will have your sneaky suggestions around such a dilemma but our official suggestion is to refuse to suck it up and start making some noise about it. We know times are tough for The Home of the Brave but we're not all characters from TV (horror) show The Shire over here, some of us can count… and it's starting to add up.
Written by David Goldberg | Edited by misspigelle
How do you know Fashion Week is just around the corner in Sydney? The answer is easy – by quaffing champagne and looking a gorgeous outfits at the first collaborative fashion event of the season, the launch of Fashion Palette.
This event was held earlier in the week to give media a sneak preview of what we could expect coming into this weekend's action packed event. With many familiar designers showcasing their wares, including Nicola Finetti & Bettina Liano, there are also some of the up and coming names that should definitely be on your radar coming into the new A/W season.
One of the highlights from the evening was emerging designer Wanni, whose ethereal creations combined with bold colour are both feminine and eye catching. With a real emphasis on draping, and an eye for embellished details, this will no doubt be the first of many collections from this young designer.
If this launch experience was anything to go by, this weekend's events at Carriageworks are not to be missed.