Inspiration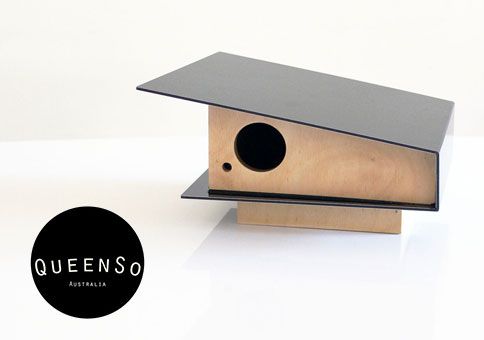 My name is Demelza Nussio and I am an emerging Industrial Designer based in
Adelaide.

Recently, I was selected to exhibit my work in the Ventura Lambrate – part
of Milan's International Design Fair in early April of this year. This is a
massive opportunity for me as an emerging designer and will provide the
platform to showcase my work, meet with international media and members of
the design community on an international scale. This will also boost
opportunities for my design work both internationally and nationally.

The reason that I need help is because I am looking for sponsorship to
transport myself, and my design work to Milan.  I have estimated that the
total cost for the trip to be in the vicinity of $8,500. This will cover my
exhibition costs, return flights, living away expenses, insurances and
freight.

Currently, I have a crowd funding campaign underway through Pozible. To view
the page, please visit the following link: http://www.pozible.com/project/178151

My campaign ends on the 16th of March - so please help out!

I am also running a Movie Fundraising Event, which is also on the 16th of
March afternoon. Tickets are $25.00 and can be booked through:
http://www.trybooking.com/Booking/BookingEventSummary.aspx?eid=76241

Details of the movie are:
The Monuments Men, starring Matt Damon, George Clooney and Bill Murray.
Location: The Regal Theatre, Kensington Road, Kensington Park, SA.

How Can You Assist:
You can help by one or more of the following ways:

Make a pledge through my Pozible campaign
And/or, come along to the movie event, remember to invite family and friends
Or, consider sponsoring me – In return I will promote your business through my social media and future interviews etc.

I understand that I am not a sports person or a charity, but if you are
willing to think outside the box, support a female Australian Industrial
Designer (there aren't many of us) who really is determined and hardworking
and willing to make the most of this opportunity, please make a pledge.
What is Supergraph?
We ask Mikala Tai, Director/Founder of Supergraph, who lets us in on the secret of this Graphic Art Fair:
Supergraph is a spectacular three day Melbourne event, celebrating design, print and illustration. Supergraph showcases original and limited edition contemporary artworks available for every taste and budget, and is ideal for all to broaden their knowledge and collection of graphic art works created by new and emerging talent.

Supergraph was a little idea that just grew. We were really aware that there was hardly any great affordable art within the $100 range and that many emerging artists and graphic artists were finding it hard to find a market for their works. It was from this place that Supergraph was born.

We hope to be a platform that celebrates great contemporary graphic art at a price that is too good to be true – but actually is!

In our first year paper is the real hero. Expect to see cardboard in all its glory, paper piñatas and rows upon rows of A3 and A4 prints for $60 and $30 respectively. In our booth section you will be able to wander through pop up artists' studios and finally figure out the difference between a lithograph and a screen-print.

With masterclasses from The Jacky Winter Group's finest and the hourly drawing smackdown 'So You Think You Can Draw' it will hard not to pick up a pen and get involved. Then, at night, join us for some dancing thanks to Indian Summer or kick back with a drink at the Truck Stop with our outdoor DJs and bar.
Friend of the federation Jeremy Austin has updated his website, check out the hotness at caperonalways.com
Typostrate began as a simple gallery image blog for having a creative diary where to put all the inspirations I find online for typography. The name typostrate stands for typography and illustrate. After watching the visitors go up, I had to respond with better collected images. The beginning of 2013 was the point where we turned our quantity of posts into quality and began writing real articles. Now we feature young talents, handmade fonts, calligraphy, books, quotes and many more…
Check it all out at typostrate.com
Very special Friend of the Federation (graphic designer / top bloke / male model / wests tigers tragic) Paul Barton has secured a Gold Charity entry to this years to City2Surf and is looking for your help to sponsor him in the journey to raise money for Cure Cancer Australia. Would be awesome if you could get behind him with even a few dollars.
I have been lucky enough to secure a Gold Charity Entry to the 2013 City2Surf.

I'll be running to raise money for Cure Cancer Australia who have a goal of 'a world without cancer, nothing less'. One in two families are touched by cancer in their lifetime, one life lost to cancer is still one too many. Enough is enough…

I'll run the 14kms if you can help support the cause and share the link with family and friends. Thank you.

-

To make a donation head over to www.fundraise.city2surf.com.au/paul_barton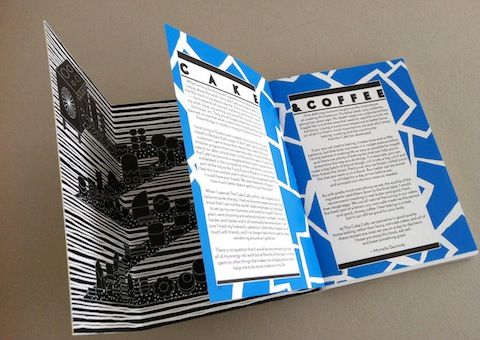 Hot on the Heels of St Patrick's day, we have a lovely little design book from Ireland (long live Ray Houghton and Ronnie Whelan). Read more about it below and if you are interested in picking one up, just email thecakecafe@gmail.com.
Compact rather than coffee table, the book packs an oven-load of recipes, practicality and attitude to contemporary, quality home baking.

 Vibrantly designed, produced and illustrated, this collectable book expresses all the character, wit and unique voice of the Café in something more akin to discovering an exciting new art movement in your own kitchen, than yet another worthy lifestyle cookery book on the shelf.

 Clearly and cleanly set out recipes, designed to be read off a single page, full of personal nous with minimum waffle, make this an inspirational, practical and exquisite little book about baking.
The Cake Cafe
www.thecakecafe.ie
thecakecafe@gmail.com
A wall I painted with some local kids in Vanuatu.
There was no real plan to this I just asked if I could paint this wall and I thought it would be great to get the kids to help. I marked up the outlines and was surrounded by the local kids so I gave them paint brushes and put them to work.
It was hectic with so many people to paint the same thing but it was an incredible opportunity to meet and work with people from a different culture.
arti.com.au came into being a little less than a year ago with the intention of raising funds for various Australian charities through independent online events. Every year or so, we invite artists to contribute original works around a particular theme, sell prints of these works and give the proceeds to charity.
So come and help our first ever online fundraising event! For the month of September, arti.com.au is working with local Australian artists to sell high quality digital A3 prints of original works, with all profit going to the Starlight Children's Foundation. This year's theme is "Yellow and Purple", the colours often associated with Starlight.
The Starlight Children's Foundation runs a number of programs to help ensure the emotional wellbeing of sick kids. While medical staff work to address illness and physical pain, Starlight seeks to lift their spirits through what might otherwise be a lonely and depressing time.
We're extremely excited (and grateful!) to be working with artists like Fee Harding, Tiffany Atkin and Bima Perera who together provided our first ever batch of source material for our prints. Fee, Tiffany and Bima set aside their own time to deliver some truly impressive work. Bima even went to the trouble of writing up a blog post with a bit of insight into her contribution — "Miraiya" — including a couple of bonus work-in- progress snaps.
While we'd obviously love your help to sell huge quantities of these prints & deliver a dump truck of money to Starlight's front door, we're also still actively looking for artists interested in contributing their own work! If you believe you could contribute something (preferably, but not necessarily) on-theme — please reach out to us!
So tell your friends! If you're interested in helping out or if you have any feedback at all about what we're doing, please contact us directly by email, Twitter or Facebook. We'd love to hear from you!