Illustration
Drunk on Water launched in 2012 and has emerged as a premium destination for
affordable designs.
Drunk on Water is all about getting drunk on colour and life and is the perfect place to find your unique, beautifully designed and vibrant statement piece!
Boasting a distinctive style that is elegant, harmonious and vibrant – Drunk on Water can help transform any space in the home or office.
RRP Details:
Loose Unframed Prints = $25AUD for A5, $50AUD for A4 and $90AUD for A3.
Framed Prints = $160AUD for medium, $250AUD for large and $300AUD for XLarge.
Design:
Geometric Mayhem
Homeage to the Rainbow
Colour Planes
Kaleidoscope Playground
Watermelon
Aim to Please
Amethyst
Kaleidoscope Eyes
In an interesting cross-media collaboration, singer/songwriter Yunyu, has teamed up with New York Times #1 Bestseller Manga Artist Queenie Chan to create Dorothy, loosely based on Dorothy from the Wizard of Oz except this time Dorothy is a lost cosmonaut in space.
Leading animators the Common ist overcame a flooded production studio in Thailand to bring Dorothy to life, going above and beyond for what is essentially a film clip.
Yunyu – yunyu.com.au || Queenie Chan – Queenie Chan Interview || The Common ist – www.thecommonist.my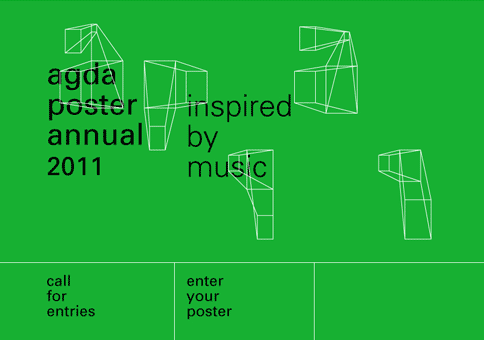 AGDA is celebrating The Poster and calling for submissions to the 2011 AGDA Poster Annual.
The selected finalist posters will be exhibited from October 20 at the Gaffa Gallery in Sydney. The AGDA Poster Annual Exhibition is intended to engage the general public and creative industries with the finest works of Australian graphic designers.
Celebrate the art of the poster and its power to motivate and inspire. Be "inspired by music" and create ideological posters as a response to your cultural outlook. 
Head over to the Poster Annual section now for full details!
Chris Alexander Kiprovski is an Illustrator based in Sydney Australia.
He is a passionate Artist currently working from the Eric Yes Studio and his illustrations have appeared in various publications and over 30 exhibitions covering Art, Fashion &  Music.
His latest endeavour "Collected Thoughts" is an exhibition launching in October which features his own work and also the work of Adam James Turnbull, Bennett, Esjay and Tez.
www.chrisalexanderkiprovski.com
Here is a treat that is sure to quench your thirst for milk flavoured drinks (even if you are lactose intolerant).
The very talented Eamo Donnelly has finally finished his "milkbar" where you can line up in your boardies or bikini, pull out that work out old billabong wallet, throw down a few coins and purchase some of his amazing and tasty treats (before the poms win the Ashes).
So if you want some art that would look great on a boring white wall, and is likely to get all your visitors talking, or you are just looking for that perfect christmas gift for a special someone, look no further than www.eamo.com.au
If you werent already aware, the wonderful Jordan Clarke has finished her amazing Tarot Cards and is looking for your help to get them printed.
So if you have been wanting a set of these wonderfully designed Tarot Cards, then why not help make the dream a reality and get your hands on some in the process.
All you have to do is go to this page, and click a few buttons to help fund the project, which essentially is the same as pre-ordering the cards, so get cracking and clicking.
Only white magic allowed!
Josef Lee over at the Museum of Modern Fiction is back with some magic for his latest release "The Choles-Troll That Lived Under The Bridge" and after reading some of the comments we are getting here, quite a timely cartoon!