Featured Giveaway
Thanks to the wonderful people at 'Your ABC' we have 5 copies of the fantastic series 'The art of Australia' presented by Edmund Capon to giveaway just in time for Christmas. Enter the The Art of Australia DVD giveaway →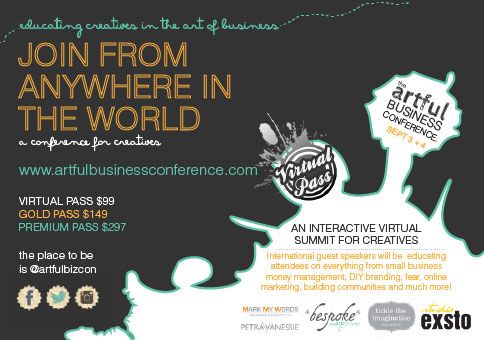 The Artful Business Conference is a two day virtual summit were there will be an array of seminars and master-classes directed to helping you turn your art into a business that is both sustainable and spectacular.

The two-day event is dedicated to creatives with topics tailored specifically for designers, makers, crafters, bloggers and artists or anyone who is in business, or wishes to be in business, doing work that they love. Seminars and master-classes will cover everything from building and nurturing online communities, to online marketing, DIY visual marketing, harnessing the power of video, and managing different types of fear and motivation.

Join us, or find out more at www.artfulbusinessconference.com
Comments Off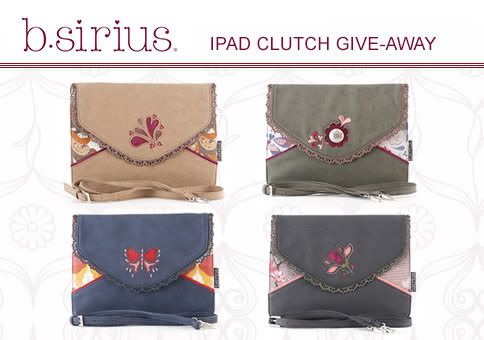 Why So Serious?
…well that's because b.sirius and Design Federation are giving you lucky devils the chance to win one of their new IPad clutch range (4 to give away!) which would make the perfect Christmas gift for that special someone (or for yourself). Enter the b.sirius IPad Clutch competition →
"I believe that when two people look at a design,
they see two different things."
Graham Deaner
Director of EVOLVE Printing
at the THINK book launch
Standing before a crowd of his peers from the print and design industries at the Awkward Bar in Kings Cross last Thursday night, Graham Deaner,  director of Evolve Printing, was anything but awkward. Launching his latest collaborative project, a showcase book called THINK, Deaner described the journey that had led to this creation and left nobody doubting that here was a man confident in his own skin. Read all about THINK and Enter the Comp! →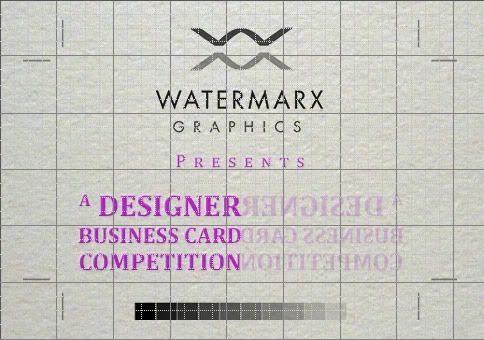 Watermarx Graphics launch their new website and are inviting designers to take part in a business card competition to celebrate.

Our friends at Watermarx Graphics, the award-winning Sydney letterpress and specialty printing company, have just launched a brand new look for their website www.watermarx.net. To celebrate the unveiling of this lovely site they are running a competition for designers. Submit your 2-colour business card designs to production@watermarx.net  (this can be 1 colour + emboss/deboss or 2 colour ). The best design that makes clever use of Watermarx's embellishment capabilities (see their website for examples) will be awarded with a set of 250 of the cards printed. That's $800 Worth of gorgeous, high-end printing that will have you looking unbelievably stylish and professional.
You can enter up to three times and entries close 2nd September 2012. The winner will be announced the following week on their blog www.watermarx.net/watermarx-blog/
If you aren't already a fan, keep up to date on all things Watermarx by liking their Facebook page www.facebook.com/Watermarx . So, what are you waiting for, get to business!
COMP OVER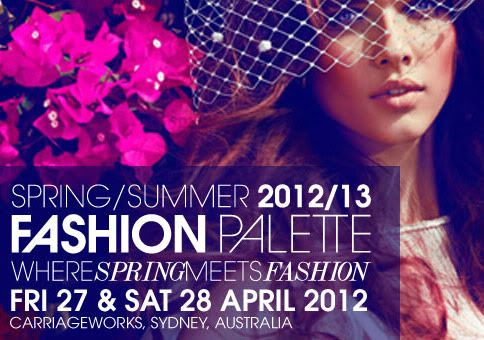 In Association with Fashion Palette, Design Federation is giving our readers the chance to win a 2 day double pass to the upcoming Fashion Palette Event.
Fashion Palette is an annual celebration of  Australian fashion Classic and innovative emerging designers.
A true feast for the senses, you will be witness to the most stylish, weekend of entertainment on offer including world-class runway with the state-of-the art production, live entertainment and much more!
Experience the creative energy that is the Australian fashion industry at Fashion Palette, 27-28 April 2012.
The double pass is valued at $250 so don't miss out this fantastic opportunity to attend this amazing event.
Skipping Girl Vinegar are one of Melbourne's up and coming bands, known for their indie pop sound and captivating live show.
Having recently launched their critically-acclaimed sophomore album 'Keep Calm, Carry the Monkey', the next single and forthcoming 'Chase the Sun' tour heralds the start of summer – a song about winding the windows low, cranking your favorite track and running as far and as fast as you can from the city's dust into the arms of your favorite coastal town. The track unravels the euphoria that comes as you chase the sun and see the ocean come into sight, the afterglow across the rock pools and the night swimming that ensues. Enter the Skipping Girl Vinegar Ticket Giveaway →