General
Nuke Foundation
An introduction to the world of professional compositing in the industry standard compositing package for high end productions such as The Hobbit, Iron Man, Transformers, Tron: Legacy and The Avengers!  Whether you are new to compositing, or already have experience in other packages such as Shake, Combustion or After Effects, this course with digital artistOscar Knott (The Great Gatsby, I, Frankenstein, JFK: The Smoking Gun) of Cutting Edge is a great  way to first experience the awesome power of Nuke.
14 – 23 July, 6 evenings www.aftrs.edu.au/short-courses/nuke_foundation/g607 See all the AFTRS OPEN SHORT COURSES →


PINHOLE VOLUME 4: Submissions Now Open!
The art of femininity: What does it mean to be a woman or girl in the modern world?
From the early 1950's idea of being there for your man, looking pretty and being well-groomed, how do you feel the female role has evolved to be part of today's society? It's a modern twist on the old idea of how roles have shifted.
To coincide with International Women's Day, and the All About Women Festival this month, we were inspired to dedicate this edition of Pinhole to all the amazingly talented women, ladies and young girls out there. Ladies, this one is for you!
We want to hear your amazing stories; from bad dating experiences to collegial relationships or how to network into the life/ career you want. Can women really have it all?
Submissions are now open! For the guys out there; don't feel discouraged as we welcome your submissions on the incredible woman in your lives too.
Creative freedom is yours, so have fun with it.
…………………………….
Max two A5 pages for each submission. Words 500-1000 – max. Images,
illustrations and all visuals to be sent in high res 300dpi for print purposes.
Pinhole Zine is published once or twice a year and we invite submissions from aspiring writers / designers / photographers /illustrators / music aficionados / creative all-rounders who want to contribute to our zine so get in touch with us!
Submissions close April 22nd 2014.
Billy Blue Open Day (Sydney Campus)
When – Saturday 18th January, 10am-1:30pm
Where – Billy Blue College of Design, Sydney Campus, Level 8, 171 Pacific Highway, North Sydney, NSW
What's Involved – Potential students are invited to come along to the Billy Blue Open Day on Saturday January 18th to experience communication and Branded Fashion Design first hand. You can explore study options and creative industries career pathways, as well as meet lecturers, current students and industry practitioners. The day will involve tea and coffee on arrival before an introduction from the NSW State Director of Think: Education. Guests can then learn more about the college, its purpose and values by meeting academic leaders, exploring programs and getting hands-on with activities. Gemma O'Brien will also be speaking at the Sydney open day – an illustrator, typographer and art director, Gemma is a leader in her field. Lunch will then be provided before the day finishes at 1:30pm
Contact – For more information please call 1300 851 245 or email info@billyblue.edu.au Read all about the Billy Blue Open Days →
Design Federation are lucky enough to have 5x double passes to the world premiere of Convict on Jan 20th at United Cinemas Warriewood.
Ray ( George Basha ) finds himself serving 2 years for manslaughter by the same government he served and fought for. He is sent to a prison built by the original convicts. From the day that he arrives he is given special attention. He is pushed mentally and physically. He has to learn how to navigate his way around the internal politics and turf wars that exist inside the prison just to survive.
Click here to enter the Convict ticket giveaway competition →
The University of New England's School of Behavioural, Cognitive and Social Sciences is seeking Expressions of Interests for a commission to design, develop and install an original site-specific artwork on the exterior wall of Psychology Building SO6. The Commission Award is $5000. The School is looking for a Work which is aesthetically and intellectually engaging, offers an expressive response to the site's surrounds and creates an opportunity for people to encounter and interact with art in an ordinary daily context.
Submissions deadline: 5pm Monday, 11 November 2013
Contact the UNE Art Collection Manager, Michelle Arens, on 02 6773 3037 or marens@une.edu.au for a detailed EOI Project Brief.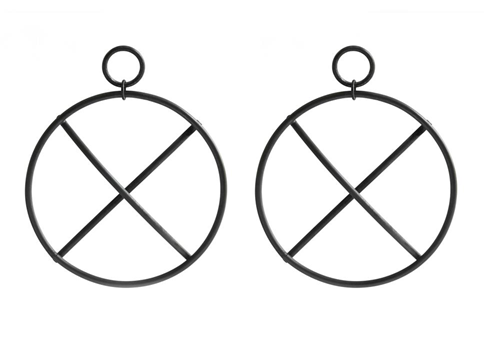 This November Sydney-based jeweller Marina Antoniou will bring her first solo exhibition to COTA gallery.

Day One presents a collection of handcrafted jewels inspired by the symbols, forms, materials and techniques used by master craftsman to create the earliest examples of jewelled adornment.

This collection of jewels draws intrigue from the archaeological sites of Ancient Egypt and Ancient Greece for inspiration.

Like those recovered from Egyptian graves, small disc ostrich shell beads that were shaped, drilled and strung together by ancient craftsman have been seamlessly intertwined by Marina into this collection.

Turquoise was a highly coveted gemstone believed by the Egyptians to have supernatural powers and features throughout Day One in a series of delicate yellow gold and silver rings. Striking red and soft peach hues of naturally sourced coral, hand cut sapphires and tourmalines have also been used by Marina to embody the colours of carnelian, red jasper and inlaid glass applied by these early artisans.

The lavishly ornate designs referencing elements of nature were frequent in the works of the Ancient Greeks and also feature as a source of inspiration. Leaf, olive and fruit motifs found in the gold wreathes of this period are a recurring presence in this collection.

Rather than replicating specific artifacts, Day One transcends the ages and blurs the boundaries of traditional jewellery design. It not only presents a reflection of the past – the beginning – but more importantly presents a reflection of the early development of Marina's skills as a designer and maker.

Alongside this, an exciting video collaboration with Artisan Magazine showcasing Marina's creative processes will also be revealed in the gallery on opening night.

Day One launches on November 7th 2013 between 6pm – 8pm at COTA gallery, 10b Fitzroy Place Surry Hills. The exhibition runs until November 30th 2013.
ICE is recruiting for a ICE is currently recruiting for a Venue and Reception Coordinator
Closing date for applications: 5pm Monday 4th November 2013 
Are you a motivated and organised individual who is passionate about the arts, community and digital media? We are seeking a Venue and Reception Coordinator to promote and coordinate our venue and equipment hire and to be the first point of contact for the organisation. Excellent customer service and communication skills are vital to this role.
Work in one of Australia's most dynamic arts and cultural organisations
Based in the heart of Parramatta's arts and cultural precinct
Full time, 2 year contract
Salary $48K per annum plus superannuation and FBT salary packaging
January 2014 start date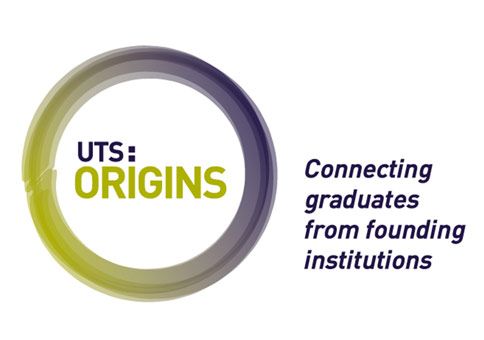 BEFORE UTS THERE WAS …
Acupuncture Colleges (Australia).
Balmain Teachers' College, later William Balmain College of Advanced Education.
Kuring-gai College of Advanced Education.
New South Wales Institute of Technology.
Sydney College of Advanced Education – Institute of Technical and Adult Teacher Education.
Sydney College of the Arts – School of Design.
We are looking for graduates from our founding institutions to invite to join the UTS Alumni and help celebrate our 25th anniversary.
Register at alumni.uts.edu.au/origins, email origins@uts.edu.au, phone 9514 9926.