General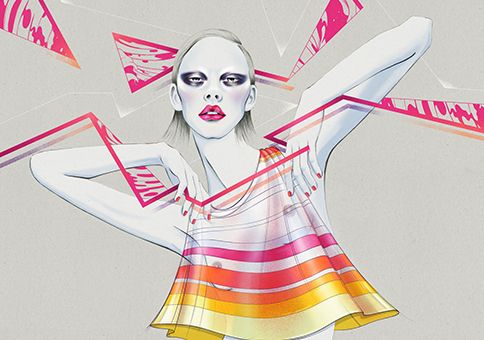 UNA is a new Melbourne based design studio launched by Andrew Archer and Kelly Thompson. With over 20 years cumulative experience working as freelance artists and art directors UNA grew from their combined desire to expand and challenge themselves creatively, but also in response to client demand.
Archer and Thompson are both internationally renowned illustrators and art directors. Archer has created graphic work for Nike, Audi, ESPN, Bombay Sapphire, Red Bull, WIRED, Random House, French Vogue and the BBC to name a few. Thompson's feminine approach has been utilised by, for starters, Escada Paris, Maybelline NYC, Nintendo, The London Sunday Times, and Covergirl.
Kelly has hosted Nintendo Master Classes, art classes for Maybelline NYC and guest lectures at RMIT (Australia's leading university for creative disciplines). She has spoken at Semi-Permanent numerous times (Australia's premier creative conference) and previously worked as a Project Manager at The Jacky Winter Group – Australia's leading illustration agency.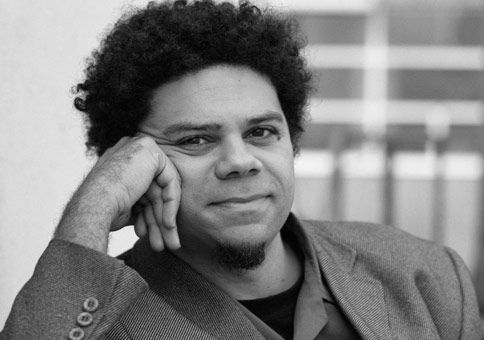 Saturday 14 March 2015, 10:00am – 6:30pm
NSW Writers' Centre, Callan Park Rozelle NSW
For the first time, the NSW Writers' Centre presents Voice & Verse: A Poetry and Spoken Word Festival this March. Approaching poetry and performance from multiple angles, this festival focuses on the diversity of activity within the poetry field including slam poets, rappers, singer-songwriters, micropoets, publishers, activists, text artists and more.
Festival directors Fiona Wright and Miles Merrill come from opposite ends of the poetry spectrum – Fiona from the publishing world, Miles from the spoken word scene. Though these areas rarely mix, Fiona and Miles have shared their contacts to collaborate on a festival that will showcase diversity, not difference. Almost every session features poets from multiple spheres of poetry – and there are practical panels on publishing, editing, and producing, alongside those that talk about ideas, works, and content.
Featuring Omar Musa, Judith Beveridge, Darren Hanlon, Tug Dumbly, Kate Middleton, Candy Royalle, Richard Tipping, Steven Herrick, Kid Solo, Susan Sleepwriter, Pip Smithand many more, Verse & Voice will stimulate you and expand your ideas of what poetry can be.
For the full program, click here.
To purchase tickets, click here.
In light of recent, perhaps controversial, Trade Partnership announcements on the Federal scene this text based sculpture aims for a subtle cross-cultural knock-out, telling an Aussie cautionary tale in black & white, yet floating in a jaw-dropping surreal rainforest setting.
With this peer-fund invitation you can assist boost the Artist Simon Alexander's farmgate project that is crafting the typographic installation for the 'Jurassic' rainforest due next April in the Blue Mountains, west of Sydney. As a finalist in the international sculpture exhibition this kinetic work spins a yarn on our geo-political issues of "selling the farm", translated satirically into large Kanji characters.
This seriously enjoyable piece asks you onboard, with a LOL moment of realisation. To help production and speak to the 60,000 tourist visitors, many of whom are visiting from across Asia and Europe you could receive a beautiful archival photo print that is on offer. All contributions small or large receive a photo document, in appreciation. All LOLs behind the hand please, its more scenic!.
Check it out at http://igg.me/at/farmgate
A guest contribution by Jonny Rowntree on behalf of Elanders UK.
Barcodes of some variety are everywhere nowadays; product packaging, posters and flyers to name a few locations you'll find one. Barcodes are monochrome graphics that aid in the transfer of information. In their traditional form, barcodes transfer information about a product; such as the products name, brand, price, where its stored in the inventory to a computerised cash register. This information can then be used to keep track of stock so additional stock can be ordered quickly and retailers don't need to carry out stocktakes as often. In recent years, QR codes have been introduced which allow the transfer of information such as links to websites or smartphone applications. History of the Barcode →
Made From Good Deeds is a new stationery and homewares brand which combines graphic design, letterpress printing, and timber craftsmanship to create everyday products with a positive twist. Their 2015 desk calendar is a prime example, each month listing three unique deeds for people to set out and leave their positive imprint on the world.
New products will be introduced in the coming months, so be sure to follow and like them on Facebook, Twitter and Instagram.
Here's to a positive 2015!
Forget socks, scented-candles and other ordinary dispensables. This Christmas, forego the throwaway gift in favour of an inspiring artwork to last a lifetime, selected from Art Pharmacy's talented pool of local and emerging visual artists.
As Australia's biggest online dispensary of visual art, Art Pharmacy was born from the idea that original art should be available to everyone – even those who aren't bankrolled by billionaires or the offspring of Russian Oligarchs.
Emilya Colliver, Art Pharmacy Founder and Director commented: "Receiving an original artwork made by a local artist at the beginning of their career is incredibly rewarding, not least because it will look lovely on your wall. A new artwork can be challenging, personal and also a lasting token of your relationship with someone." Dont OD, Its an Art Pharmacy Christmas →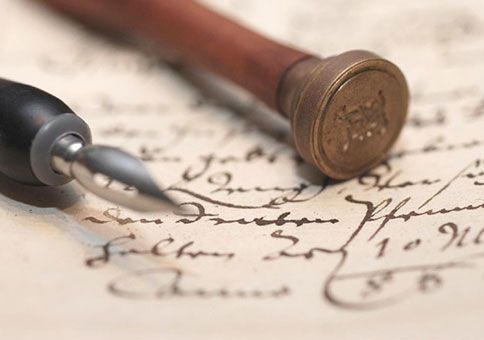 Lexel Papers announced the launch of The Merchant of Paper™ website as an online resource for graphic designers and creatives working in the Australian events and advertising industry to find inspiration in innovative uses of paper, today.
The Merchant himself is a charming character called, Marco, the world's oldest paper merchant. Seemingly, Marco has been crafting with paper and paper enthusiasts since the beginning of time, he narrates the posts on the website, bringing to life the tales of his travels across the world, sharing the delightful legacy of papermaking with the audience on the website which Lexel Papers says will be updated weekly.
"For hundreds of years, I have travelled the world bringing the pleasures of paper to design devotees and paperistas. Call me old fashioned, but I still get a thrill from the velvety textures, the smell of curiosity and the awakened senses when I can get my hands on sought-after stock," he says on the website. With his quaintly descriptive and evocative tone, Marco will weave stories, history and insight to contemporary design jobs created with the Lexel Papers range will be regularly featured on the site.
The Merchant of Paper™ "Inspiration" section on the website will be an evolving gallery showcasing outstanding print graphic design. Readers are encouraged to subscribe to the monthly newsletter which will lovingly post the news and images from the website, freshly milled, into subscribers' inboxes. The discussion will also continue to flourish on The Merchant of Paper's social media.
Lexel Papers are the exclusive Australian and New Zealand importers of Gmund Paper, a German paper house that has produced a vast range of luxury stocks for over 185 years. Sumptuous Gmund cotton stock is the designer's preferred choice for letterpress printing, a craft that has enjoyed a tremendous re-invigoration during the digital age. Artisan printers and designers have turned to this antique printing craft as an expressive art-form that possesses the ability to enchant and stimulate emotion through its beauty and tactility.
Lexel Papers are a family-run wholesale importer, distributor and manufacturer of fine paper products based in Sydney. For over 20 years they have offered committed, loyal service to their customers and supplied a beautiful range of luxurious stocks and envelopes to the Australian and New Zealand creative design and print industry. Their company ethos has always been focused on building relationships and passion for service to creative people and "ideasmiths".
Design Federation has 2 signature paper sample swatch cases (RRP$60) from The Merchant of Paper™ to give away to our readers. All you have to do for the chance to win is tweet a greeting to Marco, The Merchant of Paper @MerchantOfPaper. Winners will be announced on Friday.
Nuke Foundation
An introduction to the world of professional compositing in the industry standard compositing package for high end productions such as The Hobbit, Iron Man, Transformers, Tron: Legacy and The Avengers!  Whether you are new to compositing, or already have experience in other packages such as Shake, Combustion or After Effects, this course with digital artistOscar Knott (The Great Gatsby, I, Frankenstein, JFK: The Smoking Gun) of Cutting Edge is a great  way to first experience the awesome power of Nuke.
14 – 23 July, 6 evenings www.aftrs.edu.au/short-courses/nuke_foundation/g607 See all the AFTRS OPEN SHORT COURSES →