General
Billy Blue Open Day (Sydney Campus)
When – Saturday 18th January, 10am-1:30pm
Where – Billy Blue College of Design, Sydney Campus, Level 8, 171 Pacific Highway, North Sydney, NSW
What's Involved – Potential students are invited to come along to the Billy Blue Open Day on Saturday January 18th to experience communication and Branded Fashion Design first hand. You can explore study options and creative industries career pathways, as well as meet lecturers, current students and industry practitioners. The day will involve tea and coffee on arrival before an introduction from the NSW State Director of Think: Education. Guests can then learn more about the college, its purpose and values by meeting academic leaders, exploring programs and getting hands-on with activities. Gemma O'Brien will also be speaking at the Sydney open day – an illustrator, typographer and art director, Gemma is a leader in her field. Lunch will then be provided before the day finishes at 1:30pm
Contact – For more information please call 1300 851 245 or email info@billyblue.edu.au Read all about the Billy Blue Open Days →
Design Federation are lucky enough to have 5x double passes to the world premiere of Convict on Jan 20th at United Cinemas Warriewood.
Ray ( George Basha ) finds himself serving 2 years for manslaughter by the same government he served and fought for. He is sent to a prison built by the original convicts. From the day that he arrives he is given special attention. He is pushed mentally and physically. He has to learn how to navigate his way around the internal politics and turf wars that exist inside the prison just to survive.
Click here to enter the Convict ticket giveaway competition →
The University of New England's School of Behavioural, Cognitive and Social Sciences is seeking Expressions of Interests for a commission to design, develop and install an original site-specific artwork on the exterior wall of Psychology Building SO6. The Commission Award is $5000. The School is looking for a Work which is aesthetically and intellectually engaging, offers an expressive response to the site's surrounds and creates an opportunity for people to encounter and interact with art in an ordinary daily context.
Submissions deadline: 5pm Monday, 11 November 2013
Contact the UNE Art Collection Manager, Michelle Arens, on 02 6773 3037 or marens@une.edu.au for a detailed EOI Project Brief.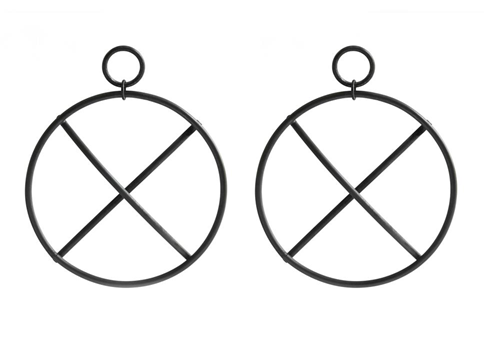 This November Sydney-based jeweller Marina Antoniou will bring her first solo exhibition to COTA gallery.

Day One presents a collection of handcrafted jewels inspired by the symbols, forms, materials and techniques used by master craftsman to create the earliest examples of jewelled adornment.

This collection of jewels draws intrigue from the archaeological sites of Ancient Egypt and Ancient Greece for inspiration.

Like those recovered from Egyptian graves, small disc ostrich shell beads that were shaped, drilled and strung together by ancient craftsman have been seamlessly intertwined by Marina into this collection.

Turquoise was a highly coveted gemstone believed by the Egyptians to have supernatural powers and features throughout Day One in a series of delicate yellow gold and silver rings. Striking red and soft peach hues of naturally sourced coral, hand cut sapphires and tourmalines have also been used by Marina to embody the colours of carnelian, red jasper and inlaid glass applied by these early artisans.

The lavishly ornate designs referencing elements of nature were frequent in the works of the Ancient Greeks and also feature as a source of inspiration. Leaf, olive and fruit motifs found in the gold wreathes of this period are a recurring presence in this collection.

Rather than replicating specific artifacts, Day One transcends the ages and blurs the boundaries of traditional jewellery design. It not only presents a reflection of the past – the beginning – but more importantly presents a reflection of the early development of Marina's skills as a designer and maker.

Alongside this, an exciting video collaboration with Artisan Magazine showcasing Marina's creative processes will also be revealed in the gallery on opening night.

Day One launches on November 7th 2013 between 6pm – 8pm at COTA gallery, 10b Fitzroy Place Surry Hills. The exhibition runs until November 30th 2013.
ICE is recruiting for a ICE is currently recruiting for a Venue and Reception Coordinator
Closing date for applications: 5pm Monday 4th November 2013 
Are you a motivated and organised individual who is passionate about the arts, community and digital media? We are seeking a Venue and Reception Coordinator to promote and coordinate our venue and equipment hire and to be the first point of contact for the organisation. Excellent customer service and communication skills are vital to this role.
Work in one of Australia's most dynamic arts and cultural organisations
Based in the heart of Parramatta's arts and cultural precinct
Full time, 2 year contract
Salary $48K per annum plus superannuation and FBT salary packaging
January 2014 start date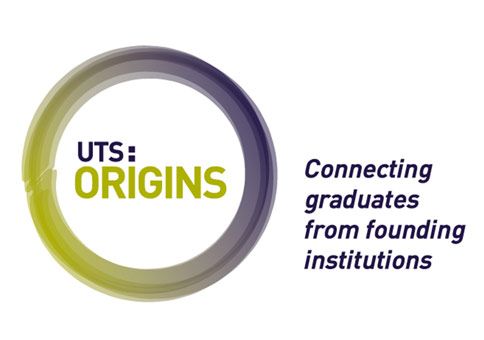 BEFORE UTS THERE WAS …
Acupuncture Colleges (Australia).
Balmain Teachers' College, later William Balmain College of Advanced Education.
Kuring-gai College of Advanced Education.
New South Wales Institute of Technology.
Sydney College of Advanced Education – Institute of Technical and Adult Teacher Education.
Sydney College of the Arts – School of Design.
We are looking for graduates from our founding institutions to invite to join the UTS Alumni and help celebrate our 25th anniversary.
Register at alumni.uts.edu.au/origins, email origins@uts.edu.au, phone 9514 9926.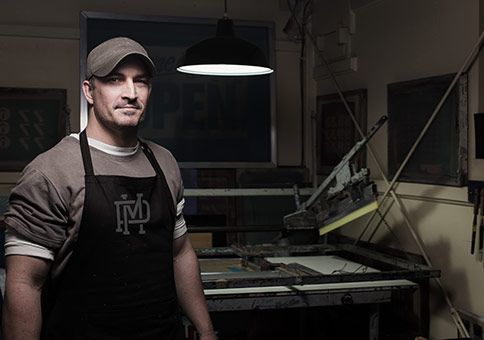 Brothers "Picky" (celebrated Aussie typographer Paul Nolan) and his brother Arty launched their new creative business venture – The Picky Meshman – over the weekend in their Brisbane hometown.
It is a celebration of a passion of Nolan's, serigraphy, otherwise known as silkscreen or screen printing, a process that involves the transfer of an image through a mesh screen using stencils to block out the desired image or pattern.
'I have always had a strong interest in serigraphy," says Pinky. 'Over the years tried to utilise screen print and letterpress into my commercial projects, including when working in mainstream studios…Ultimately I decided to establish the workshop because it is impossible  to find anyone with the skills and knowledge to print my work, particularly on stocks.' Read all about the The Picky Meshman →
How freaking awesome does this Zine look? Nuff said, get a copy now!
this first part one explains the mystery of the underground rising into the mainstream (the rat race!)
a philosophy of imagery and symbolism, using geometry, mathematics, icons and letter equations, to explain a grand scheme theory…

presented in a 36 page pulp publication
b + w digital laser print pages/
cmyk colour offset print cover
saddle stitched
brown paper dust jacket
+ sticker pack