Fashion & Lifestyle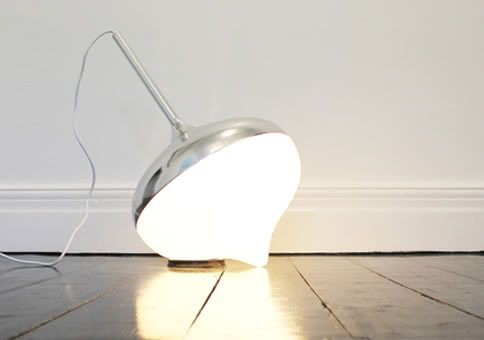 Just in time for Christmas, Evie Group will light up your world with their hot new Spun Lamps!
The Spun light was inspired by the classic wooden top toy. In this, the concept was transformed into a decorative lighting piece, available as a floor, table and pendant lamp.

Continuing the theme of playfulness, the design is flexible in its positioning of angles as a floor and table lamp with the addition of a rubber base support piece. The wire pays further homage to the traditional top, which is able to be wound around the lamp or loosely placed on the floor, resembling a top after it has spun. 

The Spun lamps do not have any visible screws or fasteners on the outer surface. This creates a clean lined design, mimicking the smooth profile of the spinning top. The polished mirror finishes of gold and silver colours and curved surfaces, create an interesting reflection of the surrounding environment. When positioning the lamps in clusters, the play of light is emphasised, creating a bold statement to any space. 

Available December 2011 from www.eviegroup.com
Sshhh Chic® is a Sydney-based design house specialising in contemporary jewellery and home-ware products influenced by Bangladeshi materials and themes. Sshhh Chic's collection showcases a mix of western contemporary and eastern hand-made traditional styles where no two pieces are ever the same; they are, in themselves, unique pieces of artwork. Sshhh Chic is about encouraging individualism by striving to be different, reflected in its company motto "Dare To Be Different".

Sshhh Chic is conceived by founder and owner Sharmeen Shahidullah. Sharmeen's work is infused with a unique cultural style, drawing creativity and inspiration from her own diverse cultural background spanning the UK and Australia, with a strong influence from her Bangladeshi heritage.

Sshhh Chic proudly collaborates with tribal people from remote regions of Bangladesh to help provide jobs and educate disadvantaged men, women and children. With your support, we can help build a better community that extends past our own backyard and into the hearts of those less fortunate.

Sshhh Chic's online catalogue and store is www.sshhhchic.com.au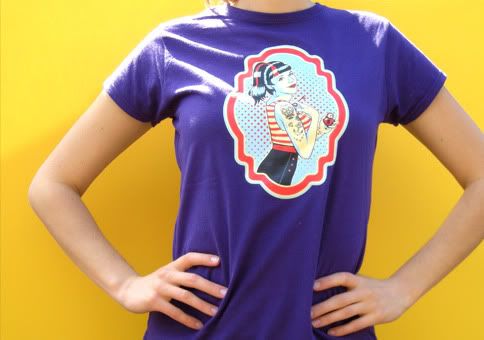 Anne Cobai recently screen printed her 'Cross My Heart' illustration onto t-shirts. The tees are a four-colour screenprint on a range of six different coloured shirts, and she is currently holding a giveaway on my blog for the winner to choose a tee in their size and choice of colour.  annecobai.blogspot.com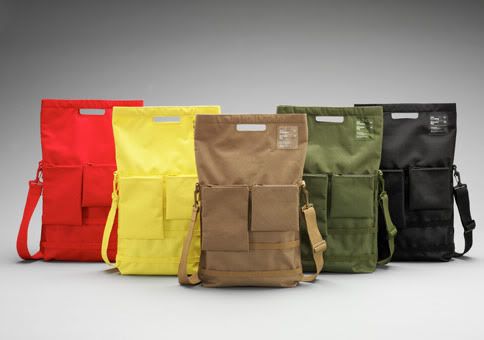 Those Swedes sure are a creative bunch, so forget IKEA, because these Unit Portable bags by Kurppa Hosk are very sexy indeed.
If you havent heard of the Kurppa Hosk brand and are attending Semi Perm this year you will be able to see co-founder Thomas Kurppa speak. 
If he wants an idea for a design TV show im pitching for "A Cuppa with Kurppa", in the vien of "Cooking with Kurma". 
Who doesnt love some alliteration/Iliteration?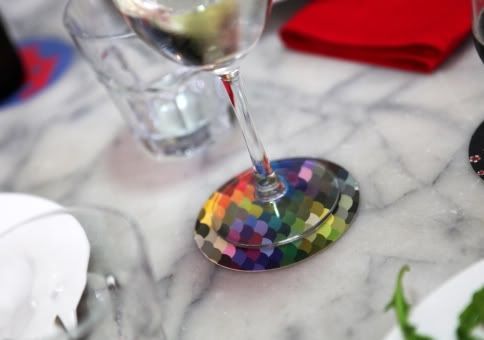 ENTRIES NOW OPEN: DESIGNER COASTER COMPETITION

Drink Outside the Square, a competition that gives students and established designers the chance to have their work retailed as part of a premium homeware product, has officially launched.

The competition calls on participants to submit a design for the Thirst Impressions range of creative coasters for the home. Participants have until October 31 to enter…..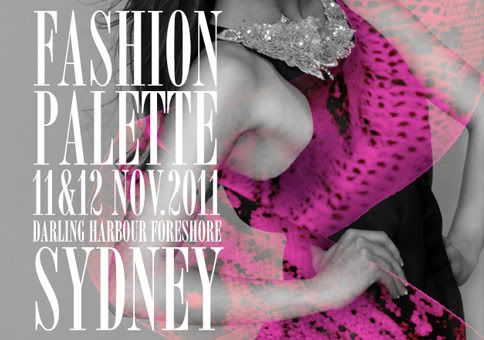 Hey Fashionistas, Fashion Palette is back for 2011, and if you are a young fashion label looking to get your name out there and want to be part of the fun, then read below to get involved.
Fashion Palette is the perfect opportunity for Australia's next generation of fashion designers to showcase their label, gain media exposure and raise their profile.
Designer Registrations are now open, with limited spaces available! Click here to register!
Fashion Palette announces it's third annual event, nurturing Australia's next generation of innovative fashion designers.

With a fantastic new location and an array of enticing visual textures, this year Fashion Palette will be held on Friday 11th and Saturday 12th November at our fantastic new location, Palm Grove, Darling Harbour Foreshore, as Fashion Palette continues to be at the forefront of Australian fashion showcasing for innovative Australian emerging designers alongside some of our favourite classic labels. Be sure to mark it in your diary!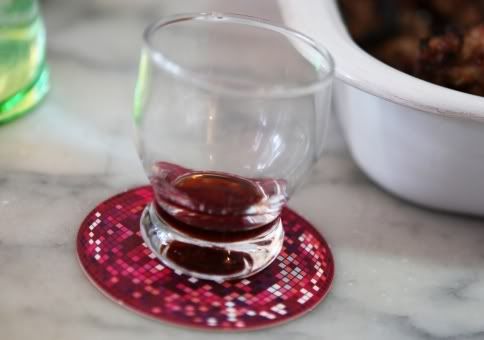 Sydney graphic designer Belle Howie launched her range of designer coasters for the home earlier this year – they are made from the same cardboard as a bar coaster, so now you can leave the pub coaster where it belongs!

The launch range includes 12 designs in classic and contemporary styles, to offer a practical alternative to the usual glass or cork coasters typically made for the home.

One pack from the Thirst Impressions launch range retails at $14.95 and includes 24 coasters. For stockists or to purchase online, visit www.thirstimpressions.com.au
…Discover Young Republic's incredible emerging designers with an exclusive shopping event. Staged at the stunning Baraki Bar on Thursday 8 September at 5pm, the night encapsulates the creativity, community and jazzy spirit Melbourne has to offer.

Help raise the profile of independent and eco-design among Australians while admiring and purchasing the latest must-have collections from Young Republic's standout sellers.  

Come and support Young Republic by celebrating the official welcoming of Vinyl Cuts, Marho, Bird of Play, Things by Bean, My Secret Agent Lover Man, Fiel Sol, Double Dutch Design and Melanie Rice to the Melbourne Spring Fashion Week City Series.
The Young Republic Designer Night Market
When: 5:30 PM Thursday 8 September, 2011
Where: Baraki Bar, 168 Lonsdale Street, Melbourne VIC
Entry: Free and open to the public. Contact rsvp@youngrepublic.com.au to register your attendance.