Fashion & Lifestyle
Some of Australia's top designers and impressive emerging talent will take to the runway on Tuesday March 10th at the Art Gallery of NSW for a designer catwalk showcase not to be missed. Get a first look at the trends that will be debuting at this year's Fashion Week for the upcoming Spring/Summer season 2015/16.
Esteemed Australian designers Nicola Finetti, Leona Edmiston and Arthur Galan AG will show their Spring/Summer 2015/16 collections alongside top emerging design talent including the glamorous dress designer Elle Zeitoune, stylish swimwear by Aqua Blu and milliner to the stars Viktoria Novak. Fashion Palette has everything covered from modern ready-to-wear, beautiful evening and bridal wear to contemporary swimwear – thirteen designers, all on one runway.
In the last seven years, Fashion Palette has become a major player on the fashion front, celebrating and nurturing Australian designers in Sydney and New York. Showcasing ahead of Fashion Week, Fashion Palette's program is perfect for those who want to get a taste of the upcoming Summer/Spring season.
For those who have never experienced Fashion Week or Sydney Fashion Festival and want a glimpse of the glamour or seasoned fashionistas who want their seat by the catwalk, tickets are now on sale through Ticketek. Held for the first time at the Art Gallery of NSW, both seated and standing tickets are available to purchase. Tickets include access to the hour-long runway collection show and access to the official wrap party, held on Friday 13 at the Gilt Lounge, QT Sydney. Tickets are limited so visit www.ticketek.com.au to secure your access to the ultimate fashion experience.
For more information, visit:
The Art Of Fashion | Fashion Palette Spring Summer 2015/16 
Tuesday, 10th March 2015
The Art Gallery of NSW
Art Gallery Road, The Domain, Sydney
For years, Dominique Hunter an interior designer from Melbourne Australia was frustrated with the makeshift method in which cable hung pendant lights were secured. The common solution at the time was not appropriate for many of the great lights she used in her interiors.
So she enlisted the help of her partner Antony Richards to create an elegant and natural way to hang her lights – the Little Bishop.
While managing their business – Hunter & Richards – Antony used his spare time and background in jewellery design to carefully hand craft a hook that would suspend cable hung ceiling lights with no knot, clamp, bolt, screw or clip.
"We wanted a solution that would not stand out as a feature, one that would let the cable hang naturally" says Dominique.
A decision made early in the project was to have the cable lock itself down. This lead to a form that was beautiful in itself, and when wrapped in the electrical cable, took a step back and really let the whole light do it's job.
"There are so many cool light fittings around, and just because you're not spending a lot on one doesn't mean you have to compromise on the minor details and finish of an interior project by using a cheap hook from the hardware store. We wanted something that was designed for this purpose alone, a solution that would suit any pendant no matter the budget or style of interior" Dominique added.
Antony has turned to the Internet to raise funds for his latest project, The Little Bishop Pendant Light Hook which is currently in pre production. Of the many crowd funding platforms available, Antony chose Kickstarter for it's ability to spread the word quickly online to a lot of people and keep them updated on the status of the project.
Antony said that "the Kickstarter campaign is a great way to get people in on our story, to have them join in on our journey as a small, independent design practice doing good design work and getting their first product out to market. It's also a great way for people to be first with a new product or to grab a bargain, as the ideas featured are usually priced a lot lower than existing products and established brands".
The Kickstarter campaign is live now and will run until 11th March, 2015.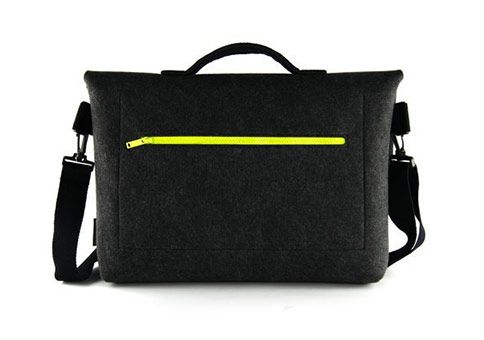 With Christmas almost upon us, some of you may be scrambling for a last minute gift but haven't got any ideas what to get.
So why not check out these very neat looking Satchels and Backpacks from M.R.K.T. which stands for: MAD RABBIT KICKING TIGER.
No Rabbits were harmed in the writing of this article.
M.R.K.T. is about the thriving urban streets of the world, where creativity radiates, unconventional ideas are tested, and uniqueness is encouraged.  The products are designed very similarly to how an architect would design a building. They are conceptual, practical, versatile, and very clean. Inspiration comes mainly from architectural practices mixed with classic bag design.

A classic messenger style briefcase, the Peter satchel has clean lines, light weight and available in charcoal industrial felt. Just throw it over your shoulder and go!
To see the entire range, head over to mrktaustralia.com.au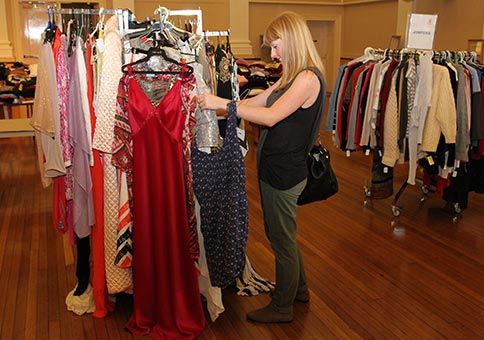 Sydney's best kept fashion secret, the Peter Pan Op Shop Summer sale is on again!
For over 70 years, Sydney buyers with a social conscience and an eye for fashion have been returning twice a year to trawl through the chic array of top-end items at rock bottom prices.
All proceeds go to Barnardos Australia to keep children safe from abuse and neglect.
Bag a guilt-free bargain from the treasure trove of unique pre-loved designer and vintage clothes, shoes and accessories from the wardrobes of leading Sydney fashionistas, as well as brand new designer wear and end of season stock.
Barnardos' supporters sass & bide have once again committed to donating rare fashion treasures and samples from their latest collections.
To date, the sales have raised over 1 million dollars for leading child welfare charity Barnardos Australia.
WHAT: Peter Pan Op Shop Summer Sale
WHERE: Paddington Town Hall: Corner Oxford Street and Oatley Road, Paddington.
WHEN: Wednesday 29 October – Friday 31 October, 2014.

OPENING HOURS:
Wednesday 29 Oct   9.30am – 3.00pm
Thursday 30 Oct      9.30am – 3.00pm
Friday 31 Oct            9.30am – 1.00pm
WHO:
The Peter Pan Opportunity Committee is a volunteer group who raise money throughout the year to directly benefit the vital programs and services provided by Barnardos Australia.
WHY: To raise money for Barnardos Australia to keep children safe from abuse and neglect.
ABOUT US:  Barnardos Australia is one of the nation's leading child protection charities. A non-government, non-denominational charity, we have been at the forefront of child protection for over 130 years. We believe all children deserve a safe and stable home. We work with families and communities facing issues such as violence, poverty, mental illness and homelessness to keep children safe at home. Barnardos extensive range of services include, family and domestic violence support, mental health support, emergency accommodation, parent education, counselling, foster care and adoption. Our evidence-based research and dedicated caseworkers and carers ensure Barnardos is well equipped to fully support, care for and nurture children in need.
For more information or to donate visit: www.barnardos.org.au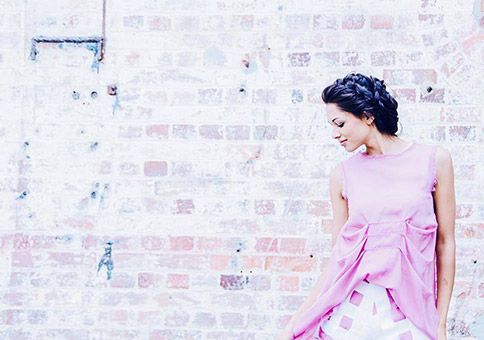 BUDDING fashion design student Judith Ortiz has been hand selected by the team at RAW to showcase her first ever fashion line in an exciting event this February.

Judith, 23, is currently studying for her final year of Fashion Design at the Billy Blue College of Design in Brisbane and has been selected by RAW directors after they discovered her work on facebook.

"My brand, JUZU, is sustainable fashion. The clothes are made from eco-friendly materials, but unlike other lines that follow this path, my designs are contemporary, modern and edgy. This is my first runway show ever and I know it's going to be a very nerve wracking but also a great experience!"

To see more about RAW and Judith please visit: www.rawartists.org/juzubyjudith
Sydney, Australia: Billy Blue College of Design, in partnership with Australian Indigenous Fashion Week (AIFW) can today announce the two design students who have been awarded the highly acclaimed Design Fundamentals scholarship.

Corina Ritchie and Tyson Jolly were whittled down from a huge number of applicants, selected based on their passion for innovation, flair for creativity and talent for design.

Offered for the first time this year, the Design Fundamentals Scholarship focuses on industry relevant projects, fundamental knowledge, technical skills and the creation of a portfolio. Corina and Tyson's completion of the Design Fundamentals course is designed to prepare them for entry into the AIFW Design program, which trains and mentors students to prepare their runway collection for the 2015 Australian Indigenous Fashion Week. Following this, Corina and Tyson will then be encouraged to specialise in branded fashion studying Billy Blue's innovative Bachelor of Applied Design.

Mieke Leppens, Head of Academic Studies – Branded Fashion at THINK: Education Group (Parent company to Billy Blue) says: "This is a hugely exciting opportunity for Billy Blue College of Design and our two new students. Billy Blue is the long standing home of creative change-agents and trailblazers, so supporting AIFW and emerging indigenous talent is a natural fit for the college."

Tyson Jolly, of the Worimi community, was brought up in a small mission settlement in Karuah, NSW. Tyson always dreamed of having a creative career; "If you want to do something with your life then you have to fight for it," Tyson explained. "I never wanted to sit in a stereotypical role, so being selected to enter into this course is an incredible opportunity for me."

Corina Ritchie, a proud Yorta Yorta woman, grew up with a creative family in Boronia, Melbourne and adds; "I've always loved fashion, particularly bohemian and classic styles. One of my first phrases to my mother was 'does this match?"

"This is a dream come true for me. I have always wanted to open my own bespoke boutique, built mindfully to ensure sustainability, so this is a great step in the right direction."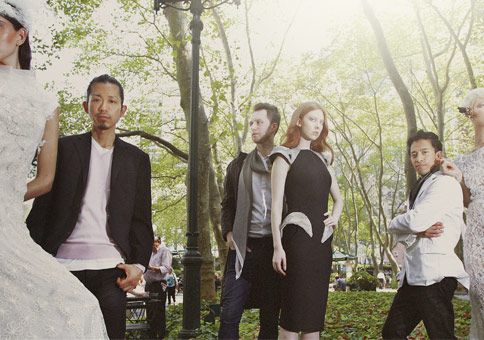 Fashion Palette, the Sydney-based company, which has made a name for itself by providing Australian designers with unique local and international runway platforms returns to New York in September to showcase the Spring 2013 collections from some of our country's finest fashion designers.
Last year, the Fashion Palette New York (FPNY) line-up included some of Australia's most celebrated designers – Akira Isogawa, Toni Maticevski, and Bowie Wong, Bettina Liano as well as Samantha Wills to name a few. Together for the first time on one runway these designers showcased their Spring 2012 collections in an exclusive Australian – only show at Canoe Studios in Manhattan, New York. Read more about Fashion Palette →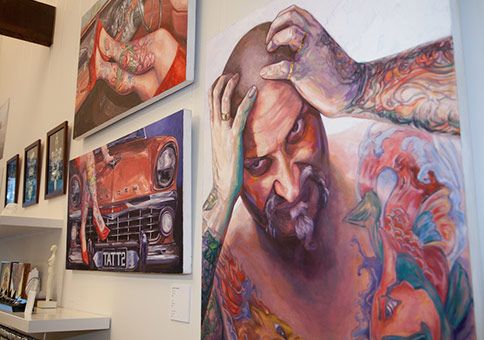 Do you like Tattoos?
Then why not head on down to Tora Sumi Tattoo Studio & Art Gallery in Balmain and check out the latest work on show from their first Collective Art exhibition.
"Tora Sumi is a Tattoo Studio & Art Gallery. An inspiring, energetic space dedicated to the creative collaboration of art + ink."