Events & Exhibitions
The University of Sydney's Faculty of Architecture, Design and Planning is thrilled to present a public lecture by internationally-acclaimed architect John Denton, director of Denton Corker Marshall – one of the most significant and successful Australian-owned architecture and design practices with offices in Melbourne, London, Manchester and Jakarta.

Land Art: Nine Small Buildings, currently on show in the Tin Sheds Gallery, offers an insight into the work of Denton Corker Marshall over the last 25 years. The lecture will use these nine projects as an armature to discuss the importance of ideas about art and landscape as starting points for architecture.

Larger projects will be considered as contributions to the architecture of our time – evolving in response to site, context and the intellectual milieu, which we as architects inhabit.

Land Art: Nine Small Buildings features smaller design projects by Denton Corker Marshall, which signify its long interest in compositions that unify architecture and the Australian landscape. Seven local projects feature residential houses set within contrasting landscapes of Victoria. The remaining two showcases current, international projects: the Stonehenge Visitor Centre in the UK (2014) and the new Australian Pavilion in Venice's Giardini della Biennale (2015).
EVENT DETAILS:
Land Art: Nine Small Buildings
Official Launch: 6pm – 7pm
Tin Sheds Gallery, 148 City Rd Darlington, NSW 2008
Followed by a lecture with John Denton
7pm – 8:30pm
LT101, New Law Building, University of Sydney, NSW 2006
This is event is free but there are limited seats available. RSVP here to ensure you don't miss out: johndentonlecture.eventbrite.com.au
2nd Skin
Wunderlich@757 Swanston Street, University of Melbourne
Open until 7 March at 5pm
The 2nd Skin exhibition showcases wearable volumes, deployable envelopes and structures that accommodate the complex geometry of the body.
Designed and made by first year students of the Bachelor of Environments, Virtual Environments subject during Semester 2 of 2013, each project develops techniques of measuring and defining personal spaces through the manipulation of material systems. The projects are modeled digitally and fabricated from a 2d cutting template which is output directly through CNC card or laser cutter. The fabricated components are then hand folded and assembled; fusing digital technology with craft sensibility.
The aim of the project is to render the invisible territories we occupy visible, making the virtual real. Its affect is to make aware the space we occupy; the way we move, the way we inhabit space that is not architectural, but already social, cultural and political in nature. Read all about 2nd Skin →
Award-winning artist Jenna Bloom will bring a dash of art and culture to the Kings Cross strip when she opens her new exhibition, 'Silent Words', at local cafe 5 Boroughs on 12 March.

Winner of the Oxford Art Prize in 2012 and 2013, Jenna's latest solo exhibition features a series of stencil spray paint pieces that reflect the power of communication through body language and specifically hands.

"I'm fascinated by the art of communication. One of my favourite pastimes is to observe body language and interpret what people are trying to communicate without hearing a word they say. I think hands are especially powerful in suggesting emotion and thought," said Jenna.

A Kings Cross local, Jenna said 5 Boroughs was the perfect setting for her third solo exhibition.

"I've spent many hours sitting at the front window of 5 Boroughs people watching the main strip of Kings Cross over a coffee. I love the Cross and the diversity of people and lives within it," she said.

'Silent Words' will be showing from 12 March to 9 April at 5 Boroughs, 97 Darlinghurst Road, Potts Point. The public are invited to attend the exhibition opening on Wednesday, 12 March from 6pm for a night of art and music.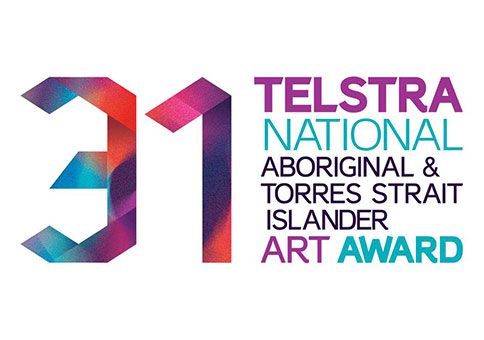 Indigenous artists are being encouraged to enter the 2014 Telstra National Aboriginal and Torres Strait Islander Art Award (NATSIAA) with entries for the country's only national Indigenous art award now open.
The award, which was established by the Museum and Art Gallery of the Northern Territory (MAGNT) in 1984, recognises the important contribution made by Indigenous artists and promotes an appreciation and understanding of the quality and diversity of Aboriginal and Torres Strait Islander art throughout Australia, with support from principal sponsor Telstra.
Lauren Ganley, General Manager for Telstra's Indigenous Directorate, said this year's awards would also include a new category.
"The introduction of the Telstra Youth Award marks an exciting new chapter in the NATSIAA story as we encourage the participation of young artists between the ages of 18 and 25," said Ms Ganley. read all about the Telstra National Aboriginal & Torres Strait Islander Art Award →
Emerging photography artist Peggy Maree Pullen is showcasing her work for the first time at the Gaffa Gallery in Sydney this week, with the opening night on Thursday 6th February.
Peggy has just completed a Diploma of Photo Imaging at CATC Design School and can't wait to now take her artworks and her ambitions into the world, helping both herself and others along the way. Peggy is passionate about raising awareness of issues that matter through her photography; such as depression, body image and domestic violence. A hugely inspirational up-and-coming artist!
Peggy's exhibition, titled 'Religious Undertones' is a series based on her own time in an oppressive religious group. It speaks of the emotions and memories of that time and her journey after leaving.
Peggy explains: "I find it extremely difficult to speak publicly or even in small groups about my emotions and thoughts. I also find it difficult to model or pose for other people, just as I sometimes find it strange to get others to do it for me. But when I am alone in my own space, with in my own thoughts, then I can express exactly what I want, and that is when the magic happens."
Exhibition Details:
06 February – 17 February
RELIGIOUS UNDERTONES
Peggy Pullen
Gaffa Gallery | 281 Clarence Street, Sydney, NSW 2000
The launch of Wonderment Walk Victoria on February 12, 2014 at the Yarra Gallery, Federation Square, will be the first step in an innovative plan to introduce newly commissioned sculptures created to promote art, science and knowledge into Melbourne's historical, architectural and creative walking tours.
Wonderment Walk Victoria (WWV) is a not for profit organisation founded by Melbourne businessman Eddie Kutner. Mr Kutner was inspired by the idea that great societies are defined through their art, science and knowledge. Read all about the Wonderment Walk Victoria →
I'm No Princess
Sat 1 Feb, 2pm to 4pm
Featuring Linda Wilken and Kate Williams
Music in the Landscape
Sat 1 Feb, 2pm to 4pm
Featuring Frances Burnham
"Bring some friends along to see beautiful and thought provoking artwork in "I"M NO PRINCESS" by Linda Wilken, Kate Williams and "MUSIC IN THE LANDSCAPE" Frances Burnham."
Location: Auburn Botanic Gardens, Corner of Chiswick and Chisholm Roads, Sydney, Australia 2144
Hours: Wed – Sun: 12:00 pm – 4:00 pm
Phone: 9735 1396
Email: peacockgalleryauburn@gmail.com
Website: Peacockgallery
Peacock-Gallery-Auburn Facebook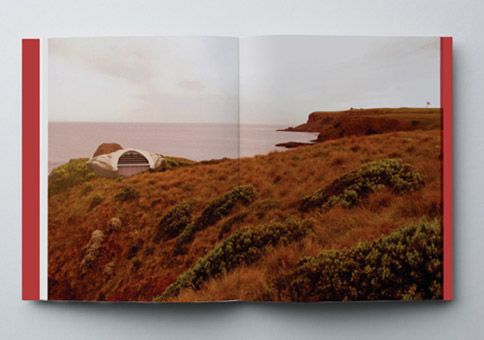 To commemorate the release of Minimono 01: Paul Morgan Architects, the first book in an ongoing series devoted to burgeoning Australian architecture practices, Uro will be holding a public launch at the Oratory, Newman College* in Melbourne's Parkville.
Speakers on the evening will include Leon van Schaik AO, Conrad Hamann, Paul Morgan and Uro's Maitiú Ward and Andrew Mackenzie.
Entry is free and includes refreshments, but numbers are limited so please RSVP to info@uromedia.com.au
Date: Thursday February 13th 2014
Time: 6.00pm
Where: Oratory, Newman College, 887 Swanston St, Parkville, Melbourne
RSVP: info@uromedia.com.au
*Newman College was designed by Walter Burley and Marion Mahony Griffin and is widely held to be one of their best Australian buildings. Paul Morgan Architects designed alterations to various sections of the College, including the Oratory, in 2005-2006.