Events & Exhibitions
Artika International pop-up store at Sherman Contemporary Art Foundation.
Date:  Friday, 6th December – Saturday, 7th December
Hours:  11 am – 5 pm
Address: 16-20 Goodhope Street, Paddington
This is a rare opportunity to see and purchase products brought out from Japan by Artika International, including contemporary Japanese shibori scarves and accessories, Akihiko Izukura's woven scarves and Lights by Hiyoshiya, in SCAF's Biblioteca.
We'll have one-off items for your special occasions, as well as smaller items that would make great Christmas gifts.
Come and view SCAF's current exhibition, Collection+: Sopheap Pich, which features bamboo and rattan sculptures by Cambodia's most internationally prominent artist, and then continue through the gallery to see our works by Japanese craftsmen who create for the 21st century.
For more information about Artika International's pop-up store, please emailinfo@artika.com.au
Please note that there are no credit card facilities on site.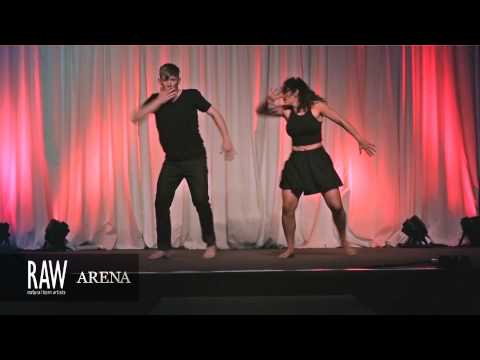 Check out the video of the RAW event held in Brisbane, and don't miss the next event coming up next Friday in Sydney "With 40+ artists across nine categories, it's going to be a one-night creative explosion!"
www.RAWartists.org/sydney/encompass
Three free Billy Blue workshops are coming which are aimed at guiding people looking towards a career in design. Booking is essential as spaces are fairly limited, and can be secured via eventbrite.com
3D Design / Animation, taking place on the 21st November from 6pm-9pm where people can discover the world of 3D design by taking part in some thinking and making activities, exploring concept development and getting hands on with Maya Software.
The second takes place on the 27th November from 10am-3pm and will explore the subject of Design Thinking, working on developing thoughts and approaches to a challenge whilst working on the resolution.
The final workshop is based on portfolio preparation, taking place on the 7th December from 10am-1pm.
Each workshop takes place in Sydney at either the Billy Blue College of Design on Pacific Highway or the CATC Design School in The Rocks. Read all about the workshops →
SUPERGRAPH, Australia's Contemporary Graphic Art Fair, is excited to take place for the first time at The Royal Exhibition Building, Carlton from 14th – 16th February 2014.

A celebration of design, print and illustration, SUPERGRAPH showcases original and limited edition artworks available for every taste and budget, and is ideal for all to broaden their knowledge and collection of graphic art works created by new and emerging talent.

SUPERGRAPH is a spectacular three day event for the general public to engage, create and purchase graphic art pieces, which have been created specifically for the art fair. Never before has Australia seen anything quite like SUPERGRAPH, creating a new experience for artists as well as art lovers. More than just an art fair in Melbourne, SUPERGRAPH also enables attendees to engage and participate in activities occurring throughout the three day event, showcasing the creative process that goes behind making the final works displayed at the contemporary art fair. The fair also gives unknown graphic artists the chance to exhibit their works and sell pieces to those who share the same passion and intrigue with graphic art.

The Exhibition Sections are divided into three categories; The Salon, Supergraph Picks and The Booth. All applications for the categories are reviewed by the SUPERGRAPH team and curated to ensure that the fair remains dynamic, diverse and interactive.

The Salon consists of limited edition, unframed artworks that are exclusive to SUPERGRAPH. This section targets all attendees with an affordable price range, making the Salon the place to find great design for everyone. Supergraph Picks is a curated section of framed artworks with varying price points, relative to the sections curatorial themes. The Booth is ideal for inde-pendent artists or established design collectives to display both framed and unframed works, at any price point.
More than 3,000 people are expected to attend Western Sydney's biggest free interior design show this summer, starting from when it opens to the public on Saturday 7 December 2013 at the Armory Gallery in Sydney Olympic Park.

The third annual "Designing Your Future" exhibition will be the region's biggest showcase of the latest trends in interior design, including furniture, lighting, commercial carpet design, wallpaper design and decorating.

"Designing Your Future" is delivered by TAFE NSW – South Western Sydney's (SWSi's) interior design school located at Lidcombe College and celebrates the work of the 2013 graduating class.

The exhibition brings together works suitable for residential, commercial interiors and institutional interiors including, well-being centres and restaurants.

The "Design Your Future" exhibition will run every weekend until Sunday 2 February 2014 and showcases the works of more than 75 graduates students from TAFE SWSi's design school based at Lidcombe.
The University Art Gallery and one of Australia's best-loved writers pay tribute to Jeffrey Smart in an upcoming exhibition of the late artist's work.

Jeffrey Smart 1921-2013: Recondita Armonia – Strange Harmonies of Contrast is curated by writer and Smart's long-time friend David Malouf. The exhibition draws on private and public collections across Australia including the University of Sydney's extensive collection.

Recondita Armonia includes rarely seen paintings including Smart's final work, Labyrinth, which rejects the hard-edged lines that became a hallmark of his work and returns to the softer brush strokes of his earlier years. Labyrinth bookends the exhibition with two paintings from 1947, when Smart was in his 20s and still Australia-based, but Recondita Armonia is centred on the period between 1967 and1987. Malouf – who befriended Smart while living in Tuscany in 1978 – believes this to be Smart's richest and most inventive period.

"As early as Cahill Expressway (1962) he discovers the poetry of highways," he says. "But it is when he settles in Italy the following year that the landscape of passage and destination emerges as a preoccupation that will make the world Smart works in uniquely his own. When he goes to Italy he finds all the necessary objects and relationships to become the painter he wants to be."

Malouf says he was interested in tracking the choices of an artist renowned for his self-criticism and who regularly destroyed his own work. Combining his friendship with Smart with a deep interest in the visual arts, Malouf has created a memorial exhibition that is a must-see for any Smart fan.

Exhibition details:
What: Jeffrey Smart 1921-2013: Recondita Armonia - Strange Harmonies of Contrast
Where: University Art Gallery, War Memorial Arch, northern end of the Quadrangle, University of Sydney
When: 2 November – 7 March. Closed during Christmas from 19 December – 1 January.
Opening hours: www.sydney.edu.au/museumhours  or www.sydney.edu.au/museum-hours
Cost: Free
Phone: 02 9351 6883
Website: www.sydney.edu.au/museums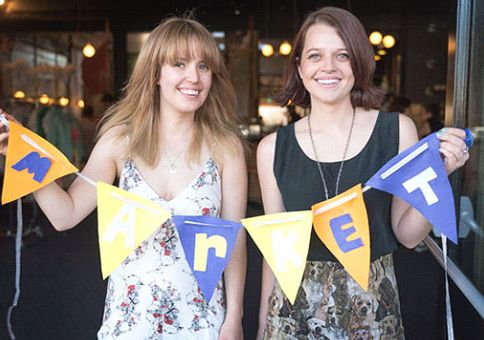 Sydney's favourite indie design market, Lonely Hunter, are bringing their crafty good times to Melbourne in a huge launch event on Saturday December 14th!

Held over two levels at the Cape Lounge in the heart of Fitzroy, Lonely Hunter will transform the venue into a hive of creativity, with a host of  Melbourne labels showcasing the very best in handmade fashion, accessories, art, homewares and jewelry.

As well as providing the perfect forum to discover up-and-comers, Lonely Hunter will give punters the opportunity to get down and creative with DIY workshops by Lost In The Craft.

Lonely Hunter was dreamt up by two friends, Courtney and Claire while nursing hangovers at their local pub. Fast forward a few months later and another boozy work meeting saw them hatch a plan to bring the concept to Melbourne. Courtney had been running Blackbird market for four years, but with a growing passion for design, and love of Sydney's Lonely Hunter events, we are saying goodbye to Blackbird and welcome Lonely Hunter to town.

Not only a monthly shopping destination, Lonely Hunter keep the craft dream alive with their new website. Living and breathing all things creative, the Lonely Hunter website is a must-see for those who love doing it themselves with a slew of DIY's, recipes and studio tours brought to you by designers.

Lonely Hunter will launch on Saturday 14th December and then return to the Cape monthly on the second Saturday of each month.
Event details
+ Lonely Hunter Market
+ Saturday December, noon – 5pm
+ The Cape Lounge, 298 – 300 Brunswick St, Fitzroy VIC
+ www.lonelyhunter.com.au
SUBMITTAL DEADLINE: FRIDAY 11 OCTOBER 2013
Lane Cove Council is calling for expressions of interest from local and greater Sydney artists, designers and craftspeople interested in participating in a recycled reindeer project to coincide with Christmas 2013.
Seven artists/designers/craftspeople will be commissioned to design and build a three dimensional, weather resistant reindeer sculpture using recycled and repurposed materials. The completed works will pop-up in various locations throughout the local area in December 2013.
Council is seeking designs that are innovative, imaginative and bold.
Successful proposals will be of a high standard in both concept and execution, while recognising public safety concerns and durability.
Commissioned artists will be paid a one off payment of $1000. Council will also contribute up to $250 towards the cost of materials and, if required, a wire reindeer frame.
The project has been designed to highlight the need to think carefully about our waste at Christmas time. It encourages the community to interact and engage with issues of sustainability through innovative artistic practice using recycled and reappropriated materials.
The Recycled Reindeer project is an initiative of Lane Cove Council and is funded by the Sustainability Levy.
To register your interest, and obtain a copy of the artist brief and application form, please contact Council's Cultural Development Officer on: cultural@lanecove.nsw.gov.au.
Completed applications must be received by FRIDAY 11 OCTOBER 2013 and will be selected by Lane Cove Council's Internal Public Art Committee.
All applicants will be notified by email and successful parties will be provided with further project details.