Author Archive
Kandos – quirky, country Kandos. Not your obvious host for a biannual Australian contemporary arts festival. Previous claims to fame have been the hotrod show and the now-defunct cement works.  But on February 2nd this post-industrial NSW township played host to a flock of artists who swooped upon the quiet village's two pubs, wide streets and quaint churches for the much-hyped inaugural Cementa_13. Read the entire Kandos You Are Cementa by Estelle Pigot →
Hosted in "The Town That Built Sydney" the inaugral Cementa_13 festival kicks off this Friday, February 1st until Monday, February 4th.
It's a celebration of contemporary art set within the rural industrial history of Kandos NSW, a town over the hills of the Blue Mountains that was founded 99 years ago to house the work force of the Kandos Cement Works. Cement from Kandos built the Harbour Bridge and much of the glittering emerald city.  Until the cement works was closed down a year ago, leaving the town without a defining industry and an opportunity for transformation.
Festival Director, Alex Wisser, shared his thoughts with us on the upcoming festival.
"I believe that when two people look at a design,
they see two different things."
Graham Deaner
Director of EVOLVE Printing
at the THINK book launch
Standing before a crowd of his peers from the print and design industries at the Awkward Bar in Kings Cross last Thursday night, Graham Deaner,  director of Evolve Printing, was anything but awkward. Launching his latest collaborative project, a showcase book called THINK, Deaner described the journey that had led to this creation and left nobody doubting that here was a man confident in his own skin. Read all about THINK and Enter the Comp! →
I've written before about the fact that I'm a closet steampunk sympathiser. I have travelled to Oamaru, NZ – capital of steampunk in the southern hemisphere – to pose for Facebook pics with oversized busts of Queen Victoria, and bid on eBay for all manner of corsetry, bustles and eye-glasses. For the uninitiated, steampunk is a postmodern aesthetic which loosely defined, looks like a mash-up of science fiction cyberpunk and Victoriana. Though, alas, this scruffy sub-culture so rarely has its day and is so scarcely done right.
That's why John Galea's steampunk adaptation of The Tempest at this year's Sydney Fringe Festival was such a delight. The contemporary recreation does plenty for Shakespeare and more for steampunk than anything I've seen to date. The costuming was a spectacular of glittering burlesque corsets, aviator goggles, eyeglasses and Victorian safari suits. Elizabeth Elwell-Cook  of Notable Design Solutions designed the 18 costumes with Jasmine Leong. Read the rest of Hell Is Empty & All the Devils Are Sidetracked in Marrickville →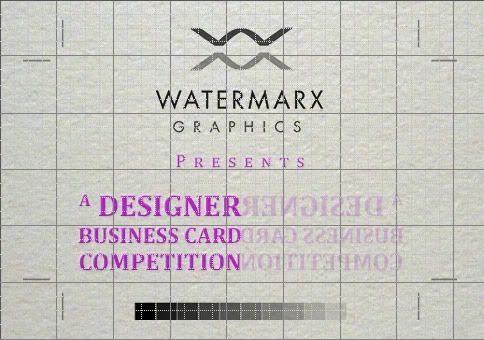 Watermarx Graphics launch their new website and are inviting designers to take part in a business card competition to celebrate.

Our friends at Watermarx Graphics, the award-winning Sydney letterpress and specialty printing company, have just launched a brand new look for their website www.watermarx.net. To celebrate the unveiling of this lovely site they are running a competition for designers. Submit your 2-colour business card designs to production@watermarx.net  (this can be 1 colour + emboss/deboss or 2 colour ). The best design that makes clever use of Watermarx's embellishment capabilities (see their website for examples) will be awarded with a set of 250 of the cards printed. That's $800 Worth of gorgeous, high-end printing that will have you looking unbelievably stylish and professional.
You can enter up to three times and entries close 2nd September 2012. The winner will be announced the following week on their blog www.watermarx.net/watermarx-blog/
If you aren't already a fan, keep up to date on all things Watermarx by liking their Facebook page www.facebook.com/Watermarx . So, what are you waiting for, get to business!
COMP OVER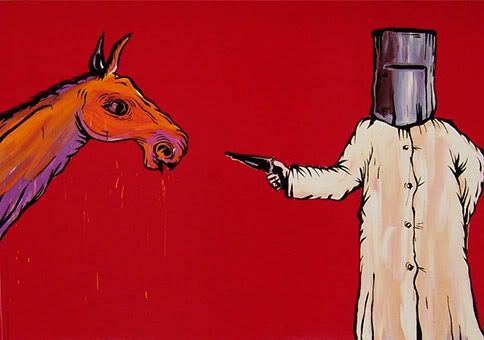 Adam Cullen, a leading Australian contemporary artist, was found dead at his home in Wentworth Falls yesterday.  He was a controversial painter forging a career in irreverent 'grunge art' in the 90's.
His portrait of actor David Wenham in the role of the vicious murderer from film The Boys, won him the Archibald Prize in 2000. He had courted notoriety for years, orchestrating publicity stunts such as chaining a rotting pig's head to his ankle in art school and collaborating with criminal Mark 'Chopper' Read for their children's book, Hooky the Cripple.
He was taken to a psychiatrist as a child growing up on Sydney's northern beaches because the pictures he was drawing "were incredibly violent." His fascination with violence and the macabre didn't fade throughout his entire career. He leaves behind a body of works that bear his distinctively gritty style. He once said, "Art is a good way of documenting a life. I wish I had more time – be it a year or a hundred. This is the huge irony: the document I leave behind is about rehearsing for death."  Read the Rest of the Article on Adam Cullen →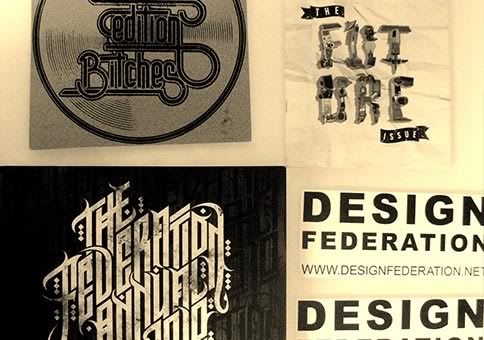 This care package  is heading up to the wonderfully patient, Moie Preisenberger, with our love.
It hit the post this morning, containing a vintage copy of The Federation Annual (which proved to be not-so-annual … come on kids! Time for another one?)  and D'Zine -The Future Issue.
Thanks for being such a supporter, Moie, we hope you enjoy!
A great opportunity for photography students to build their portfolio with red carpet event photos.
Zolf Hairdressing is the hair styling salon to the stars. Established in Sydney, the ZOLF team run exciting events every Friday and Saturday night at social events across the city. The ZOLF HAIR & BEAUTY BAR brings the excitement and razzle-dazzle of the salon into unexpected environments.
EVERY WEEKEND, Zolf needs 2 talented, high-energy volunteer photographers to capture the action at VIP nightclub, Marquee (the hottest night spot at the new Star casino). The door opens to Australian celebrities, VIPs and throngs of glammed up and suited party-goers to a world of go-go dancers, top shelf liquer, world class DJs and spectacle.
ZOLF HAIR & BEAUTY BAR is at the heart of it all. With the salon set up inside the nightclub, Zolf stylists are the confidents to all the gossip, the maestros of glamour and makers of good times with the revellers. The chosen photographers will be there to get all this high drama and fabulousness caught on camera for use on Twitter, Facebook, websites, PR and marketing.  Plus your portfolio will have never looked better.
See for yourself on the Zolf Facebook page.
Applicants need to be available from 8pm – 1am Friday and/or Saturday for a minimum of 3 weeks.
Send details to pr@zolf.com.au