Author Archive
"Numskull is an Australian based artist, working out of Sydney in a variety of fields and mediums including painting, sculpture, illustration and large scale murals."
As Numbskull will be talking at this years Semi Permanent, we decided to ask him a few questions before the big event.
MIAF is super excited to be involved in saving a really important part of Australian animation history – and you can be too!

The Grendel Fund is a once-in-a-life-time opportunity to raise funds to ensure the digital preservation of Alex Stitt's groundbreaking animated feature 'Grendel Grendel Grendel' (1981).

In the festival's 13 years, this is absolutely the MOST significant and rewarding thing we've been able to pull off – hands down!

We quickly discovered digitising a 35mm feature is a rather expensive process. Fortunately, the good people at one of the leading film transfer houses have agreed to sponsor half the cost, so we're asking for your help to raise the remainder.

To make this happen, the campaign goal is AUS$9,000

$8,000 for 50% of the digital transfer
$400 pozible fees
$600 transaction/admin fees

If we achieve more than this amount (which would be amazingly fantastic), we want to help 'Grendel Grendel Grendel' screen beyond MIAF13.

PLEDGE HERE! pozible.com/grendelfund
This year we are launching our first ever Das Monk photography competition, in association with Lomography Australia/NZ. Over the next month, we'll be opening our doors (and inboxes) to budding young photographers who think they can bring something new to the Das Monk table, as we are looking for an amazing photo to print on a t-shirt in one of our upcoming seasons.

Drawing inspiration from the lo-fi analogue aesthetic of Lomo cameras, this year's theme is "Ride"

Entries close on June 6, and the winner (chosen by us) will receive a Lomo Sprocket Rocket Camera and film pack, a Das Monk tee/sweatshirt pack, $250 cash, and of course their very own Das Monk t-shirt featuring their winning entry!

To enter, follow the guidelines below:

1. Email your photos (max 3 photos per entry) to mail@dasmonk.com
2. Include a brief bio, including a website link if you have one.
3. A brief explanation of how it relates to the theme, "Ride".

Good luck!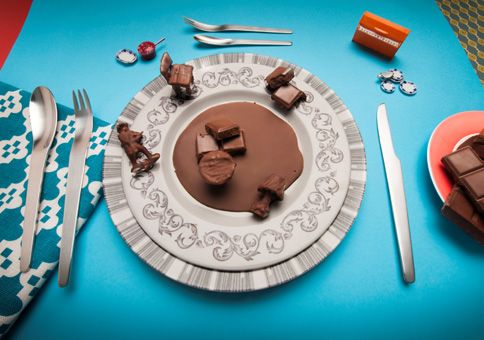 The Powerhouse Museum and some of Sydney's leading creative minds are taking 3-D printing to a delicious new level at the Museum's Eat the Collection after hours program on Thursday 30 May.
Eat the Collection will explore the evolving world of digital fabrication technologies. Ten creative industry professionals, ranging from architects, industrial and graphic designers to artists and sculptors, will be designing a new 3-D object drawing inspiration from one of the most extensive museum collections in Australia. But there's a catch; the designs will be printed in chocolate using a 3-D printer. Read all about Eat the Collection @ The Powerhouse Museum →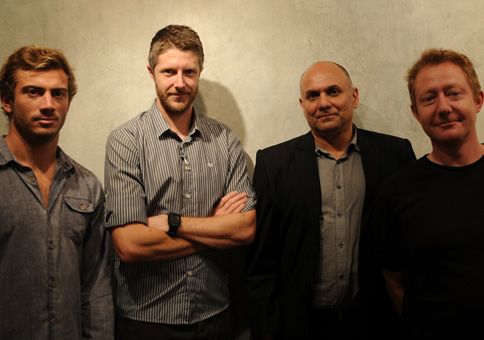 Tickets are now on sale for designEX's Speaker Series, The Business of Design. The collection of sessions are aimed at openly discussing the current economic climate and its effects on local practices/studios; the challenges in creating and maintaining workplaces that promote thought leadership and idea generation that, with our location and isolation can be an issue. Featuring a number of influential speakers from the industry and with impressive international guest speaker, Michael Young, we will look to raise the topic of local collaboration and interdisciplinary approaches and the importance of community.
Congratulations to the Foundation Stone winner Derek Samuel for his entry titled 'Life' in the professional section, and to Stepping Stone winner Paul Hanslow for his 'Fragile Grip on Life' entry in the student section.
40 finalist posters selected from over 300 entries were on display at last week's impressive exhibition launch at the Monash School of Art Design & Architecture.
AGDA has collaborated with UNICEF to create the theme for this year's Australian Poster Biennale, which received responses from around the globe, including Turkey, Poland, China, Ecuador, USA, England, and Greece.
Designers were invited to create posters in response to the theme "A mother's life is precious". The 40 finalist posters dealt with a range of issues surrounding women's rights, women's health and maternal mortality.
The AGDA 2013 Australian Poster Biennale Exhibition is open May 3 – 16 | Cost: Free
Foyer, Monash Art Design & Architecture Building | G, 900 Dandenong Road Caulfield East
Monday to Friday, 10am – 5pm | Saturday, 12 – 5pm
Closed on Sundays and Public Holidays
Special thanks to sponsors Monash University and Digitalpress and to Mark Gowing for his curatorial expertise.
australianposterbiennale.com
posterannual.agda.com.au
www.facebook.com/AustralianPosterBiennale
Very special Friend of the Federation (graphic designer / top bloke / male model / wests tigers tragic) Paul Barton has secured a Gold Charity entry to this years to City2Surf and is looking for your help to sponsor him in the journey to raise money for Cure Cancer Australia. Would be awesome if you could get behind him with even a few dollars.
I have been lucky enough to secure a Gold Charity Entry to the 2013 City2Surf.

I'll be running to raise money for Cure Cancer Australia who have a goal of 'a world without cancer, nothing less'. One in two families are touched by cancer in their lifetime, one life lost to cancer is still one too many. Enough is enough…

I'll run the 14kms if you can help support the cause and share the link with family and friends. Thank you.

-

To make a donation head over to www.fundraise.city2surf.com.au/paul_barton
Please keep next Thursday the 16th May free for our next pop up show - 'Contemporary Urbanism'. We are excited to have Rachel Kent, Chief Curator of the MCA opening the show.

CONTEMPORARY URBANISM features 7 artists' large scale works in a variety of mediums. Affordably priced between $500-$1500.

Six emerging artists present scenes from the streets, bringing the grit and vibrancy of the city to our pop-up space. The exhibition will feature medium to large scale works, entrenched in urban culture and ripe with humorous undertones. The show casts a spyglass into modern city life.

Artists featured: Thomas Wilcox, Danilo Brandao, Katie Winten, JUMBO, Simon Lovelace, Greg Paton & Rhiana Jade Griffith

Live music by 'Recall' & 'Elwoord Myre and the Wingwalkers'.

Follow the conversation on Twitter #urbanism13

We are delighted to team up for a second time with Mitchell Road Antiques and Westend Estate Wines. Perrier will provide bottled water refreshments. The space will be decorated with floral designs by Octopus's Garden.

Doors open 6pm, Thursday May 16th.

Listen: twitter.com/#!/artpharmacy /// Instagram: instagram.com/artpharmacy
Blog: artpharmacy.com.au/blog /// Buy Art: artpharmacy.com.au