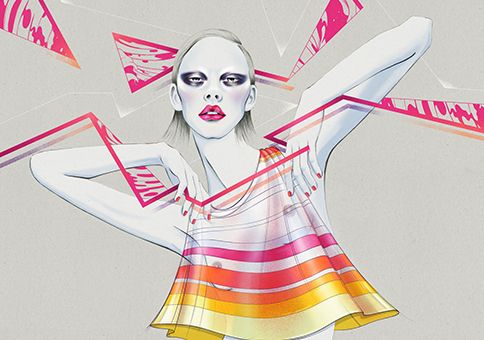 UNA is a new Melbourne based design studio launched by Andrew Archer and Kelly Thompson. With over 20 years cumulative experience working as freelance artists and art directors UNA grew from their combined desire to expand and challenge themselves creatively, but also in response to client demand.
Archer and Thompson are both internationally renowned illustrators and art directors. Archer has created graphic work for Nike, Audi, ESPN, Bombay Sapphire, Red Bull, WIRED, Random House, French Vogue and the BBC to name a few. Thompson's feminine approach has been utilised by, for starters, Escada Paris, Maybelline NYC, Nintendo, The London Sunday Times, and Covergirl.
Kelly has hosted Nintendo Master Classes, art classes for Maybelline NYC and guest lectures at RMIT (Australia's leading university for creative disciplines). She has spoken at Semi-Permanent numerous times (Australia's premier creative conference) and previously worked as a Project Manager at The Jacky Winter Group – Australia's leading illustration agency.