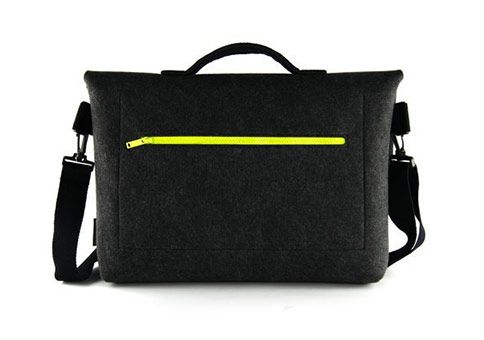 With Christmas almost upon us, some of you may be scrambling for a last minute gift but haven't got any ideas what to get.
So why not check out these very neat looking Satchels and Backpacks from M.R.K.T. which stands for: MAD RABBIT KICKING TIGER.
No Rabbits were harmed in the writing of this article.
M.R.K.T. is about the thriving urban streets of the world, where creativity radiates, unconventional ideas are tested, and uniqueness is encouraged.  The products are designed very similarly to how an architect would design a building. They are conceptual, practical, versatile, and very clean. Inspiration comes mainly from architectural practices mixed with classic bag design.

A classic messenger style briefcase, the Peter satchel has clean lines, light weight and available in charcoal industrial felt. Just throw it over your shoulder and go!
To see the entire range, head over to mrktaustralia.com.au